A look into how Nisum doubled customer base and increased loyalty for a top-tier dental lab.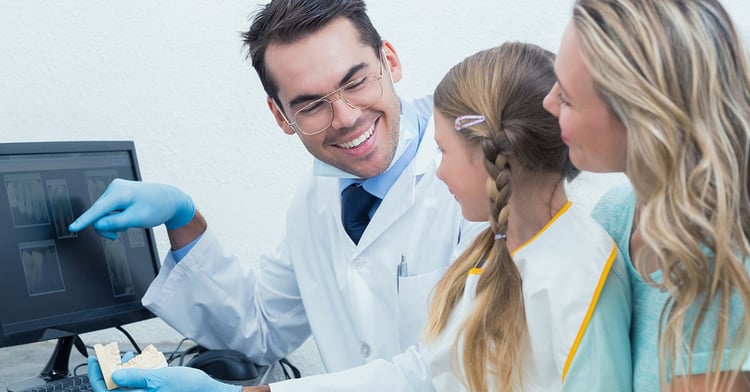 +200%


increase in new customers

-60%




reduction in order cycle
Business Challenges
As an industry leader in the dental industry, our client sought to reduce operational inefficiencies across their business. The client is among the top three dental laboratories in North America and has a large network of labs across the U.S. However, their process was costly, slow, and reactive.
The client's entire manufacturing system was run through a legacy system that could not respond quickly to changes and created a slow order cycle. Their process had doctors send client imprints to their labs with a manually filled submissions form. Once their lab received the order, the lab technician verified the order and called the doctor for a consultation. All changes to the imprint were communicated via telephone by lab technicians, resulting in wasted resources.
Each order took up to six weeks and could include numerous expensive shipments between the doctor and the lab for corrections. All associated costs, including expedited shipping and extended order cycles, were absorbed by the lab and directly affected profitability. Also, lab managers were not notified of what corrections were being returned and as a result, could not proactively plan manufacturing. Moreover, the time-consuming order cycle resulted in delayed payment processing, restricted cash flow, and ultimately, a loss of customers who preferred alternative labs that provided faster processing times.
Our Solution
Nisum consulted with stakeholders and users to create a value proposition study to analyze various possible improvements. Nisum assessed the client's existing technology platform, including all applications, hardware and infrastructure, and software licenses and partners to identify inefficiencies and propose changes in their existing infrastructure, including storage, network bandwidth, and security.
We evaluated costs, time management, customer value, and stakeholder interests, to prioritize the project according to the client's needs.
Next, we introduced agile concepts into their software development and manufacturing processes. Nisum conducted training to educate stakeholders on the successful adoption of agile practices.
Finally, we transformed our client from a traditional lab into a digital business by developing and implementing an end-to-end solution. We created a portal that allows doctors to conduct nearly all business with labs online, serving as a dashboard and communication channel between doctors and technicians. We also developed a complementary admin tool, which enables managers to maintain product catalogs, manage new doctors, schedule pick-ups, and even advertise products on the portal.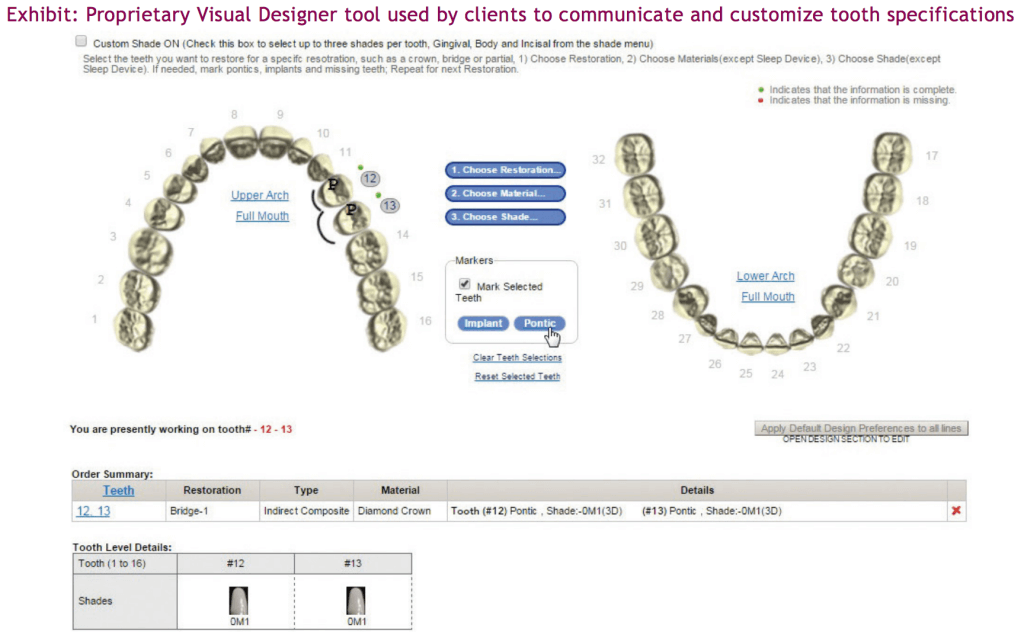 Results
The changes Nisum made in the client's processes enabled a number of improvements. The portal now permits self-registration, allowing new and existing doctors to subscribe to lab services independently online, circumventing a long sales cycle. Doctors can now create customer profiles, place orders, determine costs, request changes, upload customer images or imprints, and prioritize cases – all online. In addition, the portal affords full workload visibility to lab managers, who can now optimize manufacturing plans.
The portal also provides an integrated online payment system allowing doctors to pay instantly and giving them access to data such as case costs, cost per customer, and monthly reports. All payment processes are also integrated with accounts receivable, maintaining checks and balances, and sending periodic alerts to doctors when payments are overdue.
Because each tooth may require a different treatment, we also developed a Visual Designer for selecting a tooth and associating products with it (see Exhibit). These tools save time when placing an order, eliminating long explanations and order descriptions from doctors. More importantly, they eliminate any ambiguity in requirements, reducing wastage, and improving doctor satisfaction.
Nisum incorporated 3-D technology that allows doctors and technicians to share and view 3-D models of any tooth, saving shipping costs, technician hours, and dramatically reducing the length of the order cycle.
We increased the client's business by introducing promotions on-portal, encouraging doctors to use our client for more of their work through targeted offers. The portal now doubles as a marketing tool, allowing our clients to advertise new products to existing customers seamlessly.
The paper catalog was replaced by a more nimble digital version, and now, instead of choosing forty different options when placing an order, doctors can use a system wizard for product selection, allowing them to complete an order with just three or four clicks of the mouse.
Instant messaging is also integrated with the ERP system, meaning any message sent by a doctor is instantly visible on the technician's dashboard, and vice versa. This saves resources and increases efficiency in manufacturing.
Lastly, the transition improved doctors' loyalty, leading to an increase in referrals. By giving doctors the ability to easily stay on top of their businesses, the dental lab greatly increased their value proposition.