1 min read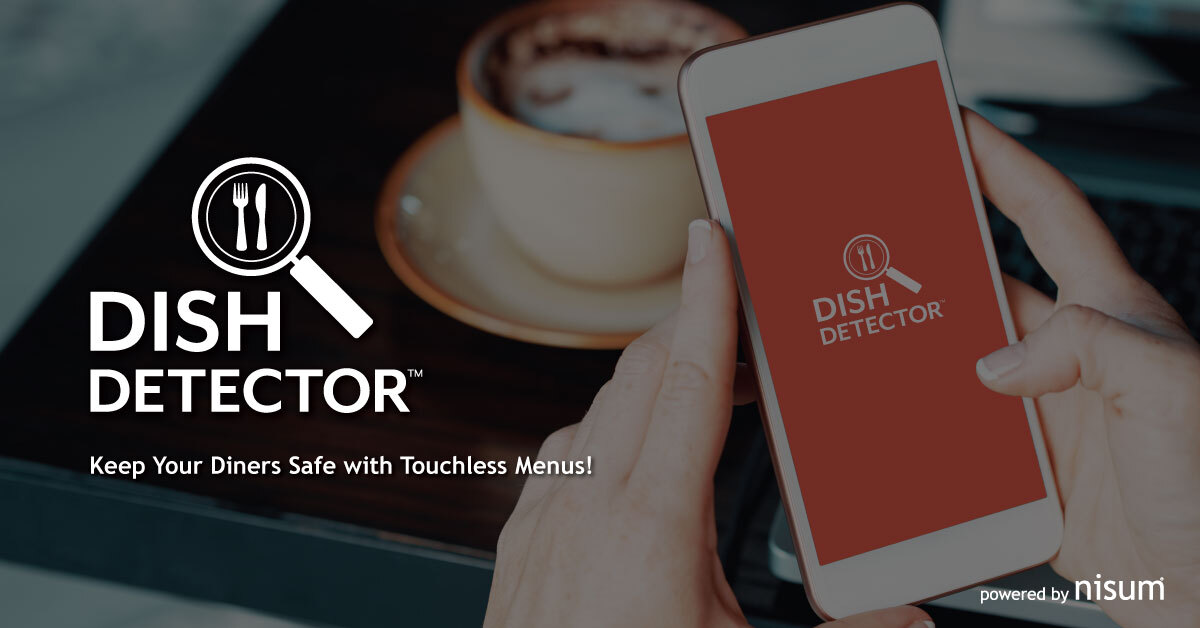 Keep Your Diners Safe with Digital Menus!
2 min read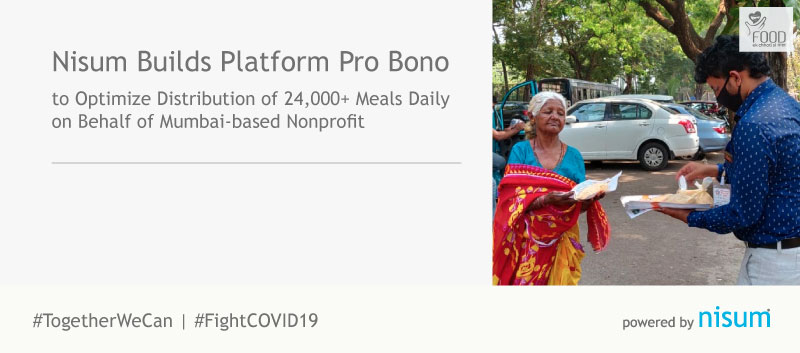 Nisum builds a platform pro bono to optimize the distribution of 24,000+ meals daily on behalf of a Mumbai-based nonprofit.
1 min read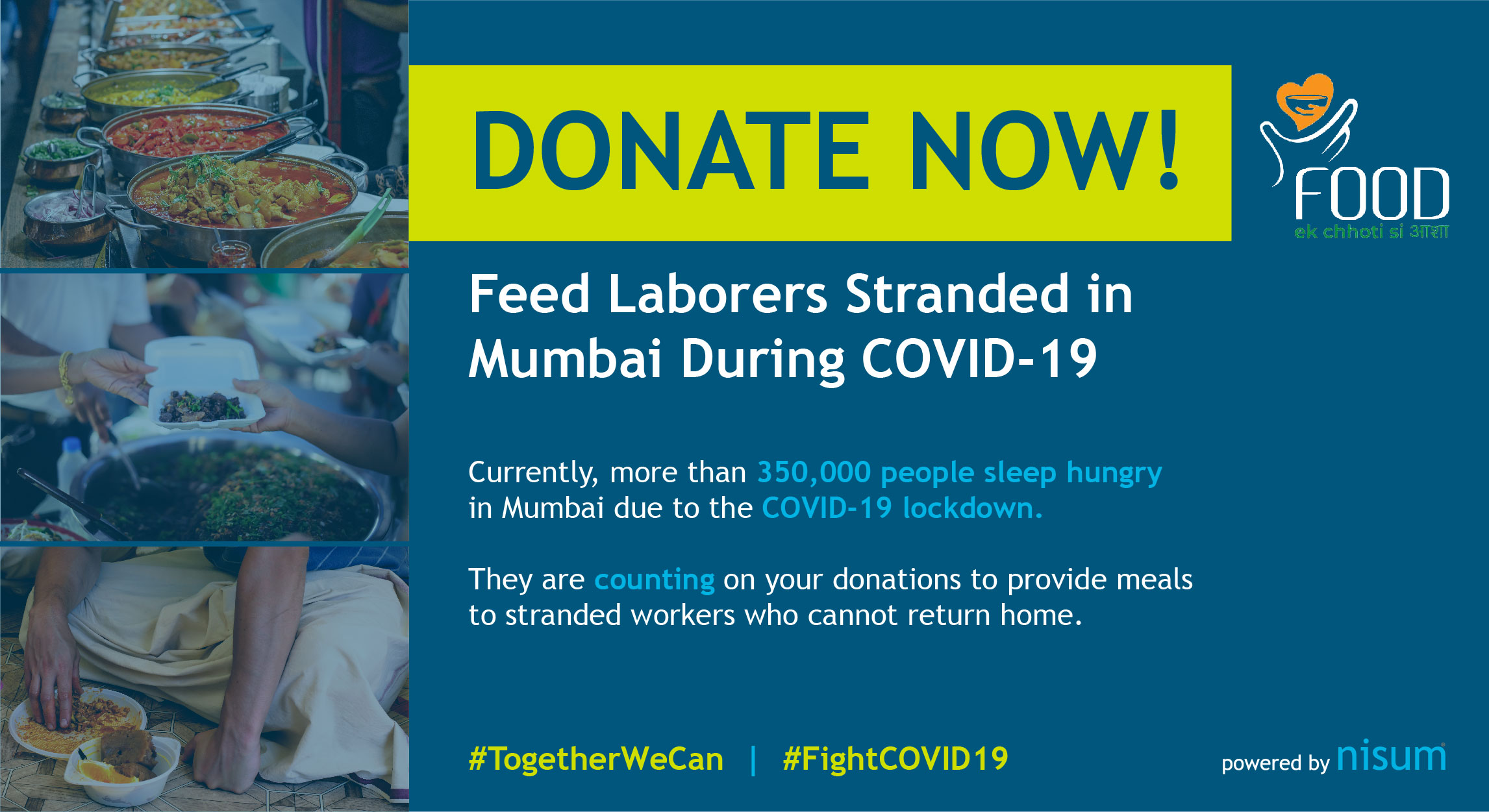 Nisum has partnered with Food -Ek Chhoti Se Aasha to create a campaign to raise enough money to provide 100,000 meals to stranded workers in Mumbai during the national lockdown due to COVID-19. Each meal costs 33 cents, so we are asking you to donate what you can to support these vulnerable individuals so far away from their homes during this global pandemic.