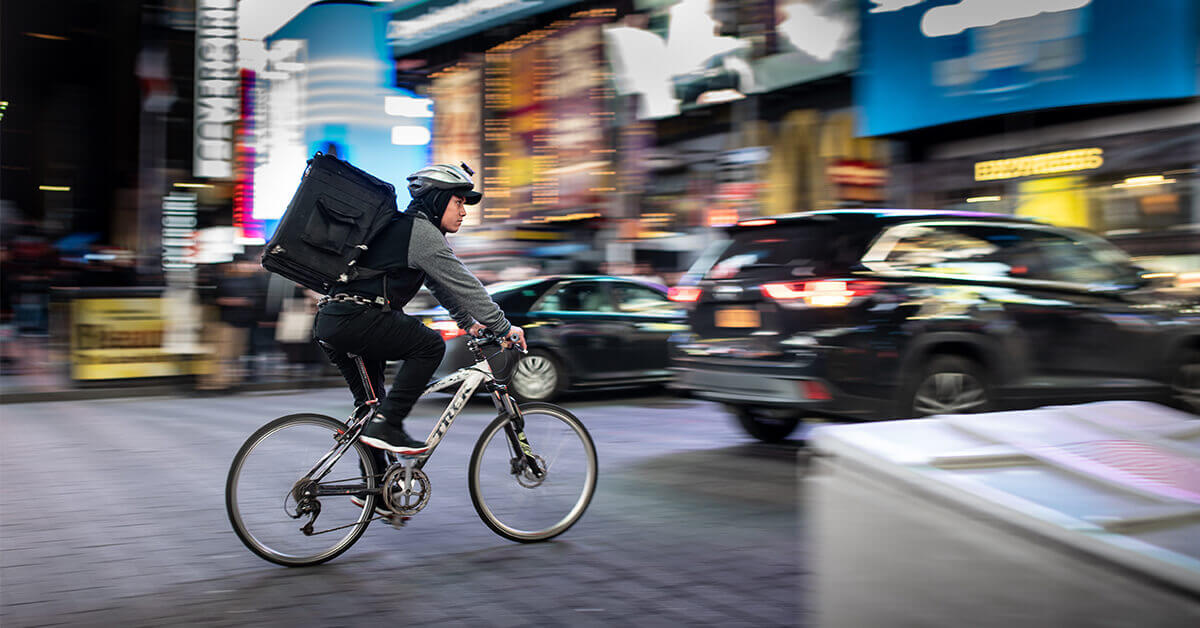 Photo credit: Unsplash
Traditionally, consumers spent more in-store shopping than online because of the visceral experience tied to instant gratification and the calming nature of purchase and decision-making, which is often referred to as "retail therapy." Then, the unexpected pandemic brought about significant disruptions in the shopping trend and accelerated online shopping/eCommerce for almost every retail business across the US due to business lockdowns and closures and changed the fundamental retail business model.
1. Shoppers Are Moving to a New Paradigm
Many households shifted to online shopping, and retailers, without an already strong web presence, scrambled to strengthen support for their online business. This dramatic change in shopping behavior will likely have a long-tail and lasting effect on eCommerce and on how customers interact with brands even after things return to normal. Business leaders need to understand these long-term impacts as they assess strategic investments in digital commerce.
The graphic below by Statista indicates the uptick in retail sales during the pandemic: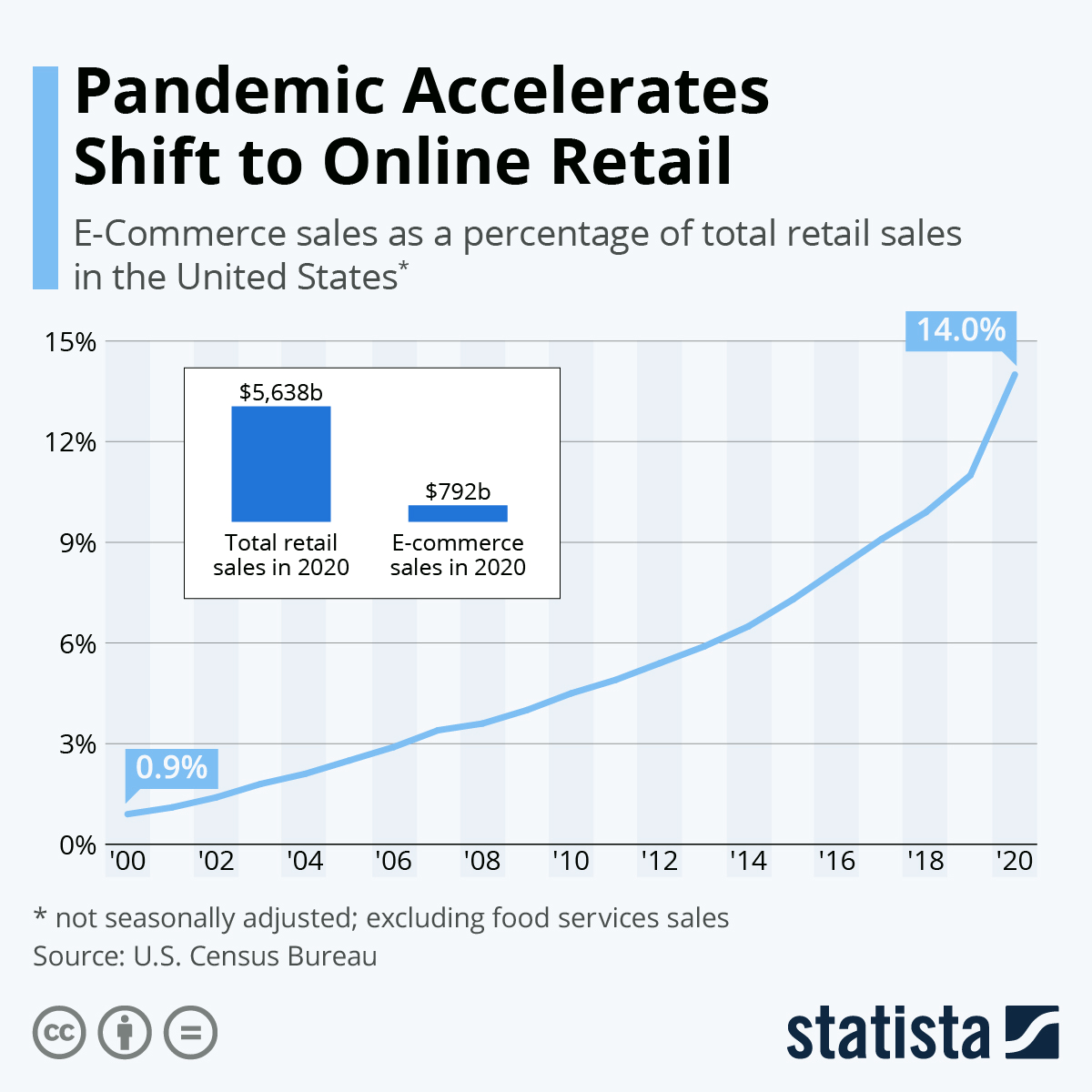 Here are some of the patterns that have shifted because of the pandemic:
Consumers now prioritize safety and health through online shopping instead of leisure in-store shopping
With the strong adoption of contactless shopping, contactless checkout, and delivery, many households discovered additional benefits such as time-saving convenience, no crowds, and shopper reliability
Novelty services such as contactless payment, self-scanning checkout, and curbside/store pickup in pre-Covid times have become part of a new lifestyle

Many households are now accustomed to and value these lifestyle changes because of the extra time they have gained for leisure activities or to spend with their family instead of doing weekly shopping chores
The survey below conducted by Digital BDO indicates that customer experience is at the top of an organization's digital priorities: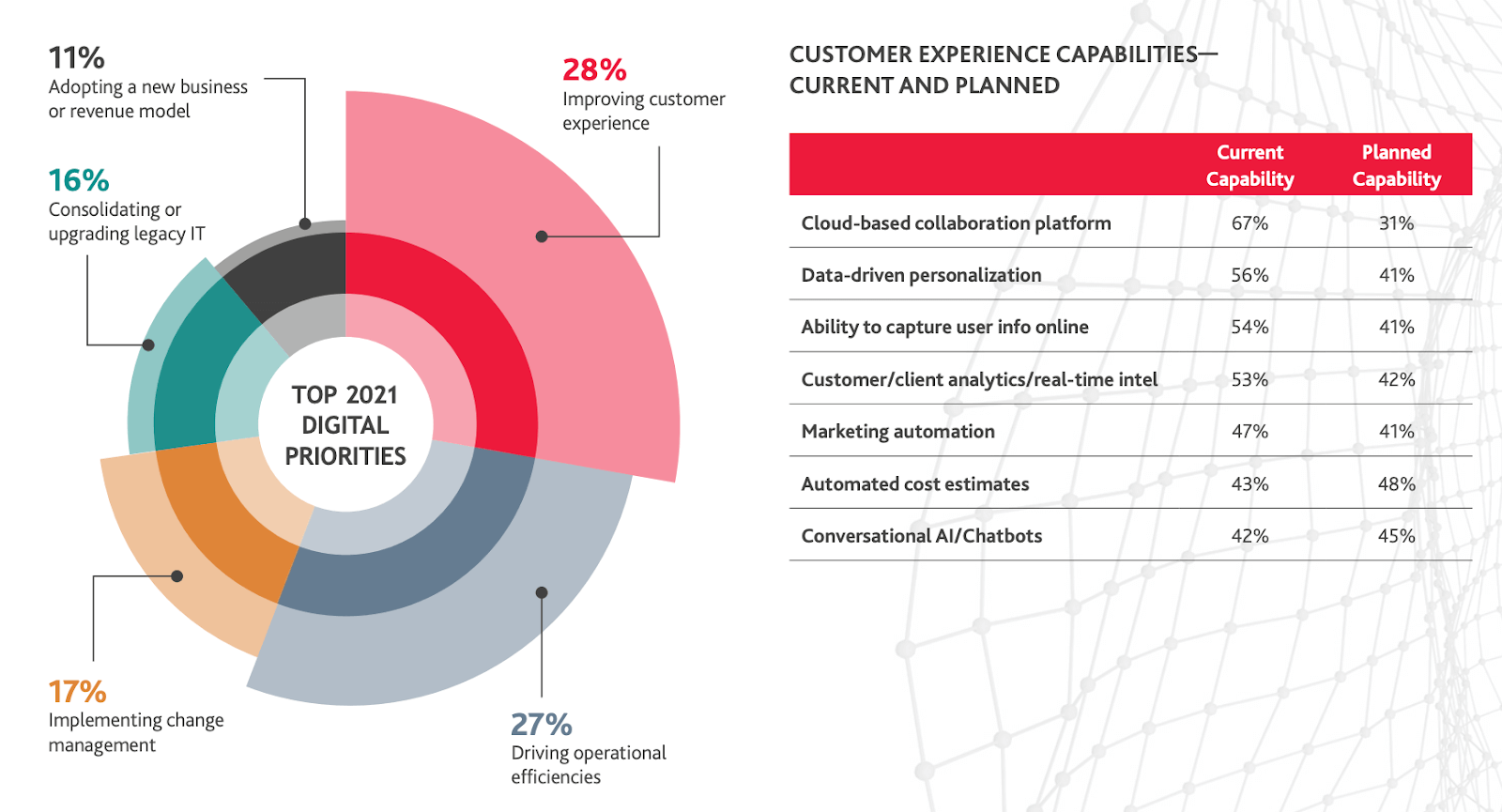 2. Contactless Delivery Options Offer New Ways To Get Products to Customers
Other contactless pickup/delivery services will likely emerge in the future to further reduce human-to-human contact points. Autonomous vehicle delivery/dispatch systems are already under development and testing by large retailers such as Walmart, and Amazon Prime Air is another new method of fulfilling the last-mile delivery.
The full contactless shopping trend continues to gain momentum, and having strong infrastructural support in the commerce ecosystem for the following areas is becoming the norm:
End-to-end contactless ordering/checkout/payments/delivery
Subscription-based and auto-replenishment orders
Virtual shopping experiences (live commerce blending in-person and virtual)
3. Digital Commerce Is Here To Stay
For eCommerce businesses, there are two primary challenges in sustaining digital commerce:
Maintaining flexibility and adaptability of digital commerce platform operations on selling, fulfilling, and delivering across all channels
Mastering the challenges of marketing relevant products to their audience as businesses pursue the goals of increasing revenues, sales, and conversions in unified commerce
In the US, Walmart alone has accelerated investment in multi-channel fulfillment capabilities to keep up with its triple-digital sales growth. This is where a unified commerce strategy - offering consistent and personalized experiences throughout the customer journey and across channels - is essential.
Building a solid personalization engine and leveraging insights into the shopper's preferences through data analysis is instrumental in providing a tailored and curated shopping experience, resulting in an enhanced digital shopping experience.
4. Personalization Is the Key To Grow and Compete
A recent study from Accenture found that 45% of consumers would like to receive real-time promotions, but only 28% of retailers delivered that option. Focusing digital commerce investment around the ability to expand into multi-channel and personalized shopping experience is recommended in boosting business as today's customers are more likely to engage with brands who personalize their experience. It would be imperative for eCommerce leaders to strengthen their personalization strategy to increase sales, revenue, and customer retention as they continue to favor online shopping over traditional in-store shopping.
Nisum Helps Companies Build and Gain the Competitive Advantage
When it comes to building a competitive advantage in the increasingly saturated world of digital commerce, Nisum has the roadmap ready for companies to shape their customer experiences for the next decade.
Let Nisum guide you through your Digital Transformation with our The Post-Pandemic Playbook. Nisum's Digital team reliably implements scalable, customizable technical solutions proven to drive eCommerce growth. If you are expecting fast deliveries, easy returns, and a host of other experiences that make online business easier and better, then Nisum can help.
Shoulder-to-shoulder with your team, we guarantee to launch in-market 100% of the customizable solutions that can scale long-term. Our solutions consistently drive year-over-year online growth, providing continuous and compound returns.
Contact us to learn more about how Nisum can develop your Cloud competencies and implement best practices across teams, programs, and portfolios for your organization.