The Santiago Chamber of Commerce hosted a workshop focused on the challenges and uses of blockchain in business applications. The head of Nisum's Blockchain Lab, Sebastian Martinez, was able to share insights on the security and transparency benefits blockchain can provide for an organization. Check out photos from the workshop below.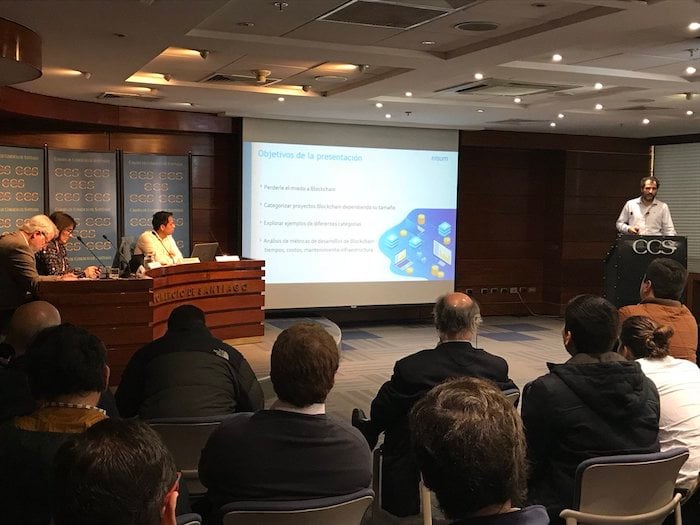 Head of Nisum Blockchain Lab, Sebastian Martinez, presents to attendees of the workshop.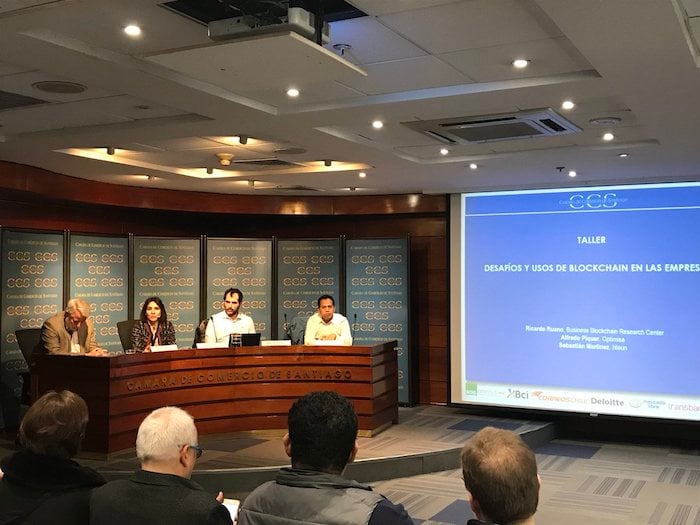 Sebastian Martinez participated in a panel with other blockchain thought leaders and answered questions from the crowd.