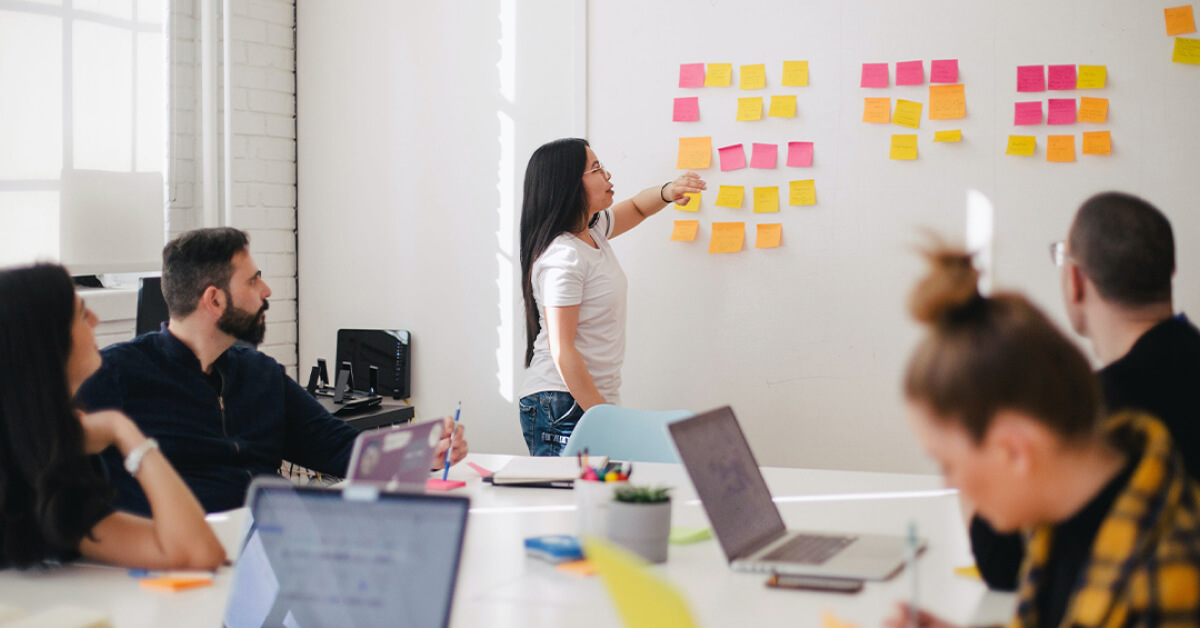 Source: Unsplash
According to the "Scrum Guide," the sprint retrospective is an "opportunity for the Scrum team to inspect itself and create a plan for improvements to be enacted during the next sprint."
Using Scrum, every organization will go through sprint retrospectives to highlight opportunities for change, generate process improvements, and move towards the sprint goal. However, it might be routine to talk about the same production bugs, non-value-added items, etc.
Sprint retrospectives are facilitated by the scrum masters, scrum team, and product owner. Technically, it can be done any time during the sprint, but it is often conducted at the end. Creativity is an added spice to retrospectives. It can build belongingness within the team and gives them a chance to contribute and be open to sharing their opinions.
The purpose of sprint retrospectives is to create a safe, blameless space for team members to share valuable feedback, provide an actionable list of next steps, take ownership, display openness, and achieve amplified results as a team.
Most importantly, it captures the action items from each retrospective. Once the action items are achieved, celebrate with the team. Retrospectives will eventually build team confidence and demonstrate the importance of sprint retrospectives.
For teams who work from home, below are a few ideas to make sprint retrospectives more effective and fun.
Types of retrospectives for effective communication:
Strengths-based or Winning Streak:
Celebrating strengths and successes are great ways to motivate a team. In winning streak retros, thoughts are shared to maintain progress, celebrate, and share feedback for improvements.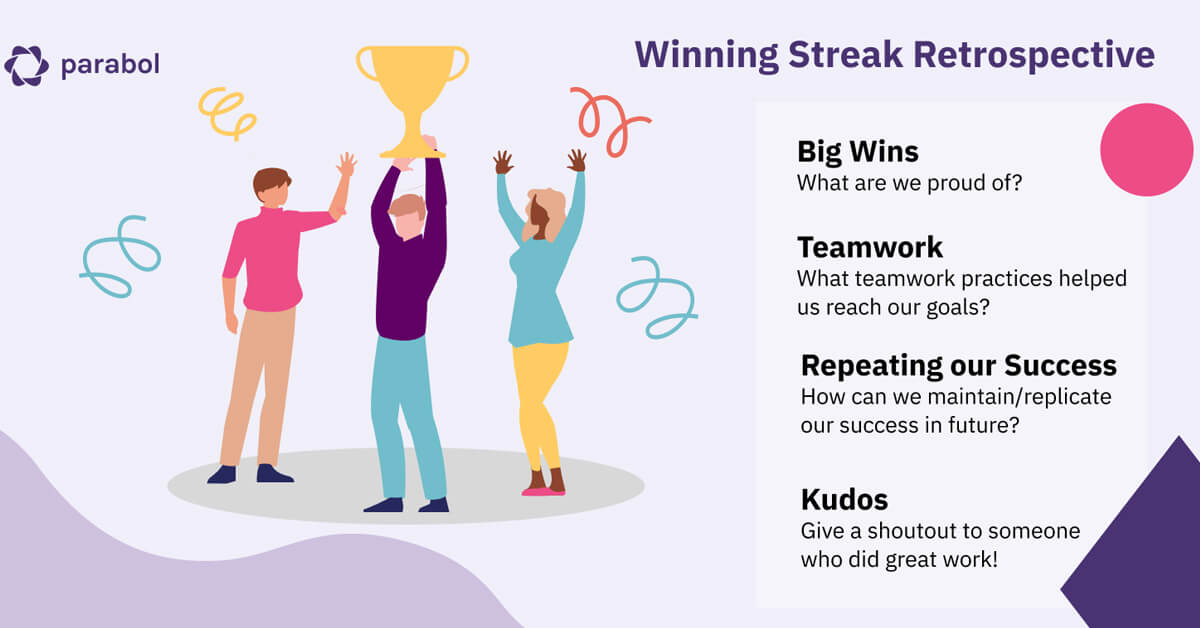 Source: Sprint Retro Techniques
Mountain Climber:
This is the best way to encourage each team member to speak up and participate. It builds a creative mindset and each team member gets an opportunity to think of the big picture. Here, teams definitely think out of the box and present ideas.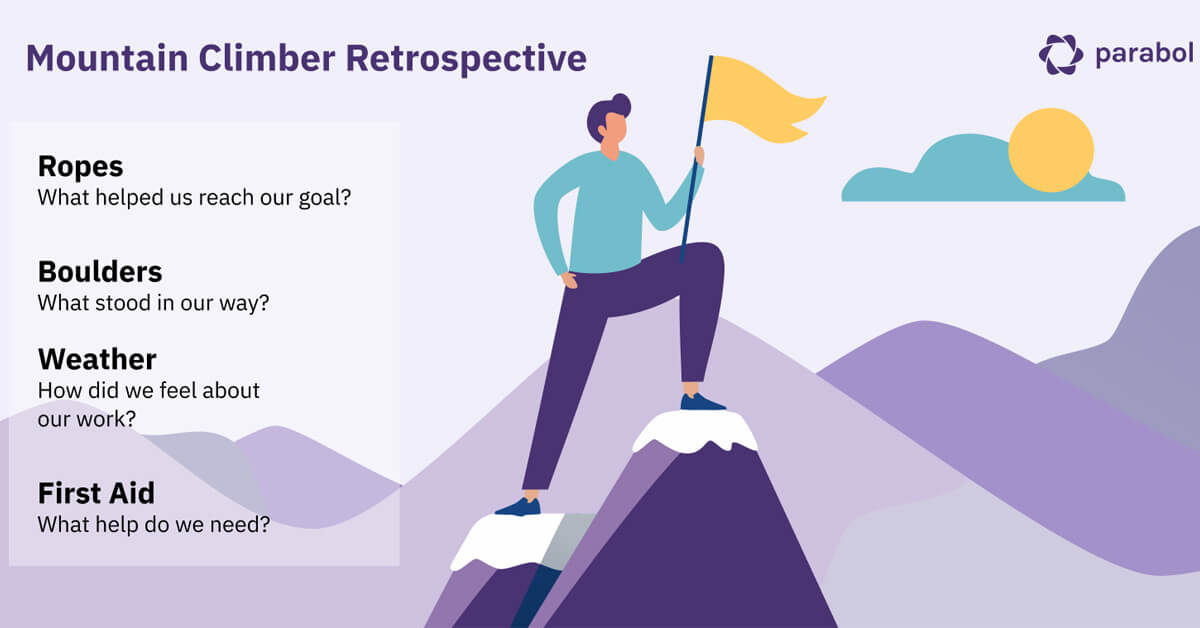 Source: Sprint Retro Techniques
Each One Meets All:
Here, team members who are hesitant to talk in larger groups tend to speak up because team members are distributed into small groups. Breakout rooms in Zoom work best for this technique. It builds a comfort zone for team members and makes the team stronger.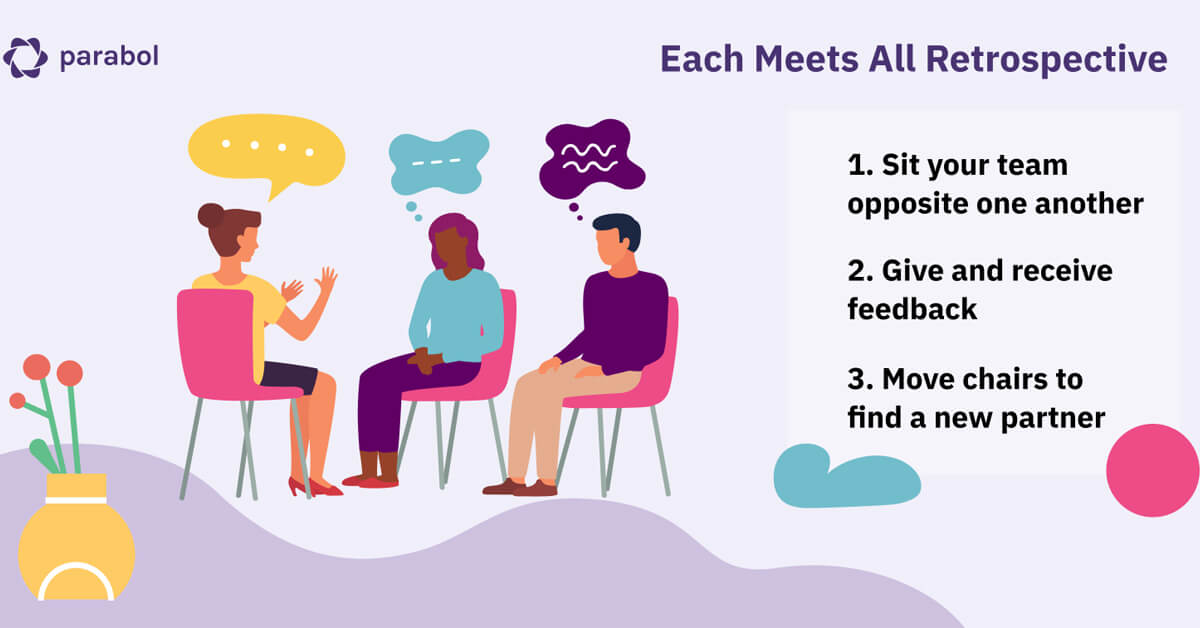 Source: Sprint Retro Techniques
Basketball:
Sports lovers will definitely like this technique. Here, team members collectively come with individual skills, solve problems, and identify improvements to complete the sprint goal.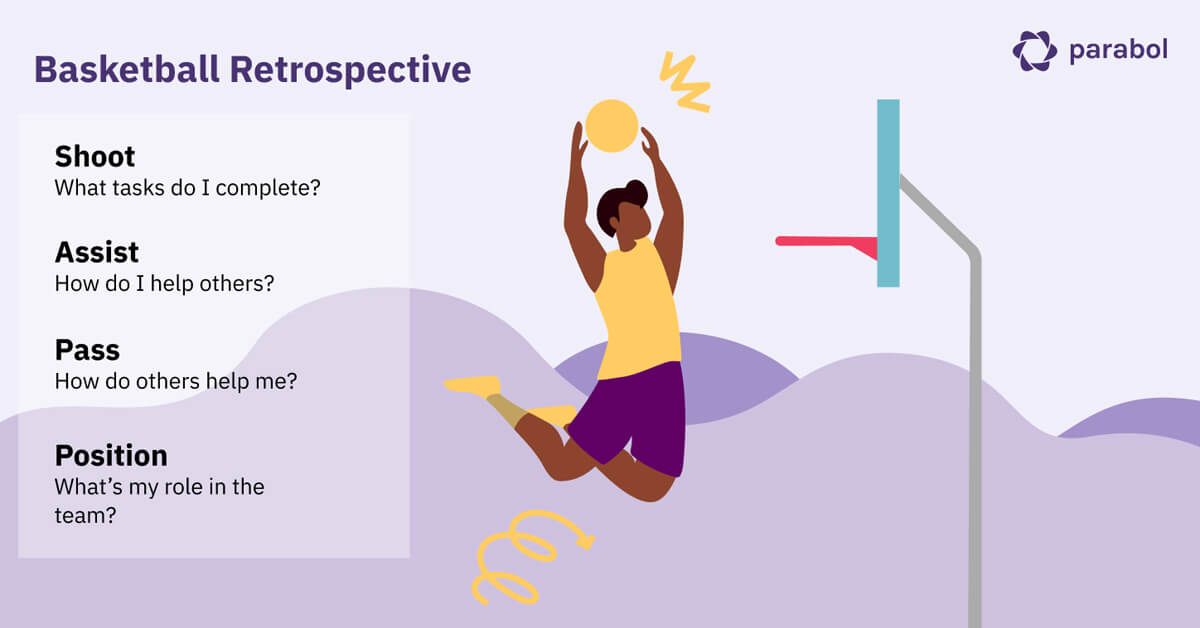 Source: Sprint Retro Techniques
Three Little Pigs:
This technique brings out the child-like nature in each team member by recollecting the childhood fable. It brings a jovial atmosphere to help the team analyze what features worked during the sprint, what risks were encountered, and how to achieve sprint goals in a solid way.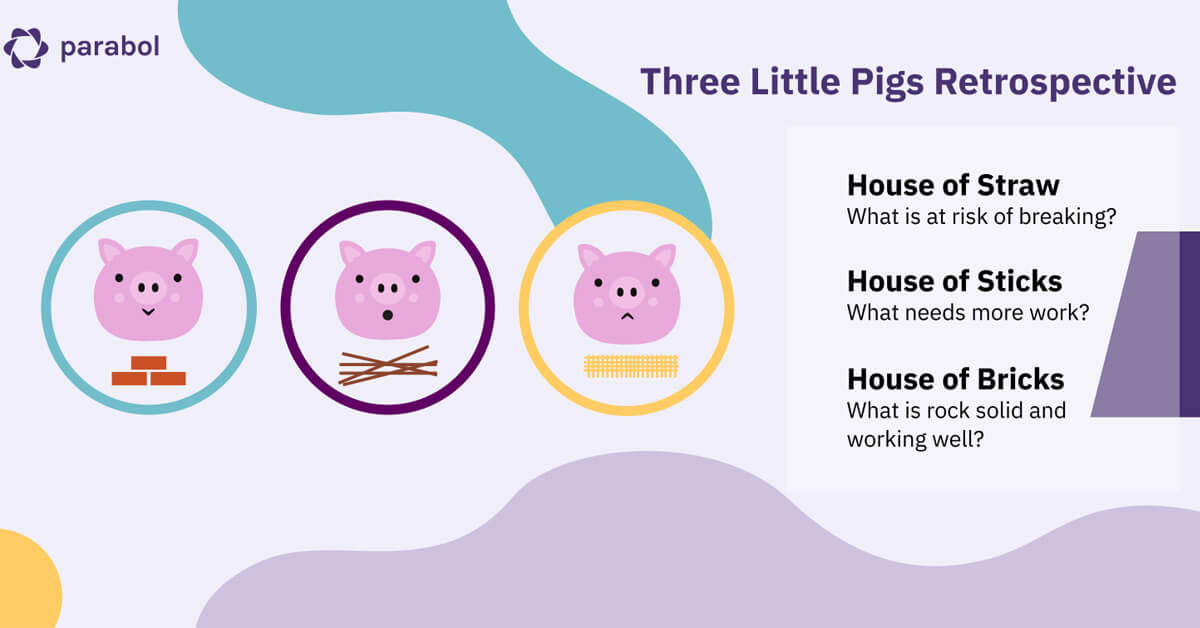 Source: Sprint Retro Techniques
Energy Levels:
It charges up the team by accessing how energy was used during the sprint. This technique works best by adding some desktop yoga movements and asking questions to adjust energy resources to avoid burnout and keep the team motivated.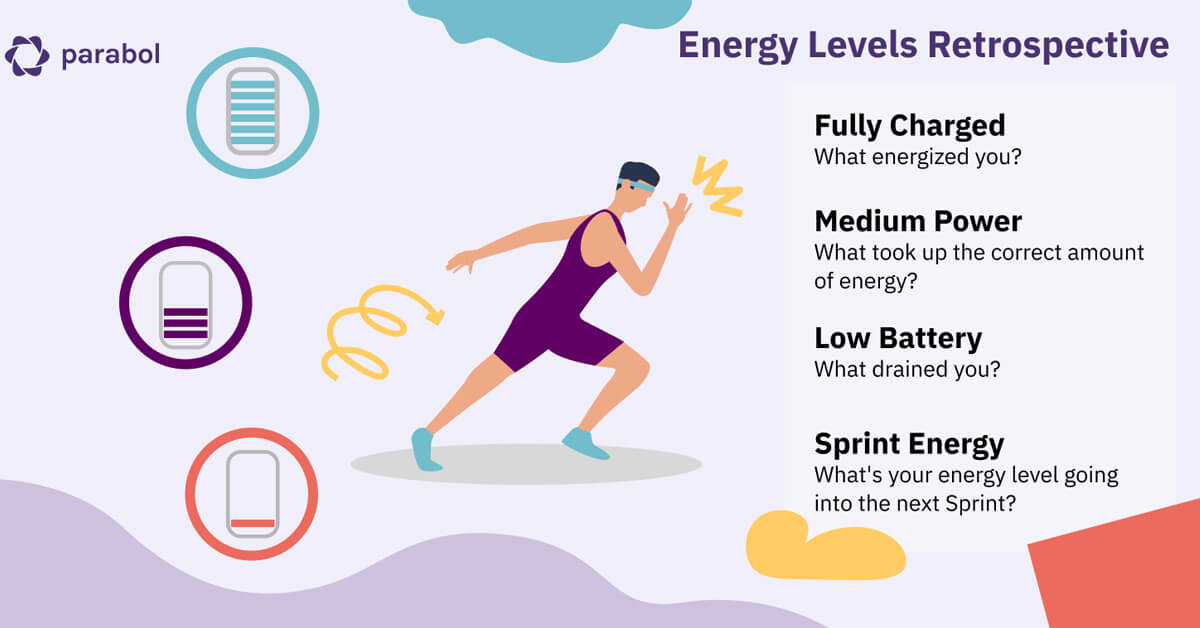 Source: Sprint Retro Techniques
Baking Danish:
Food is the best topic to gain everyone's attention. With this technique, teams discuss what ingredients worked well (what went well), what spice to drop (what should be omitted), and tips for successful recipes. It brings a sense of belonging and expresses gratitude.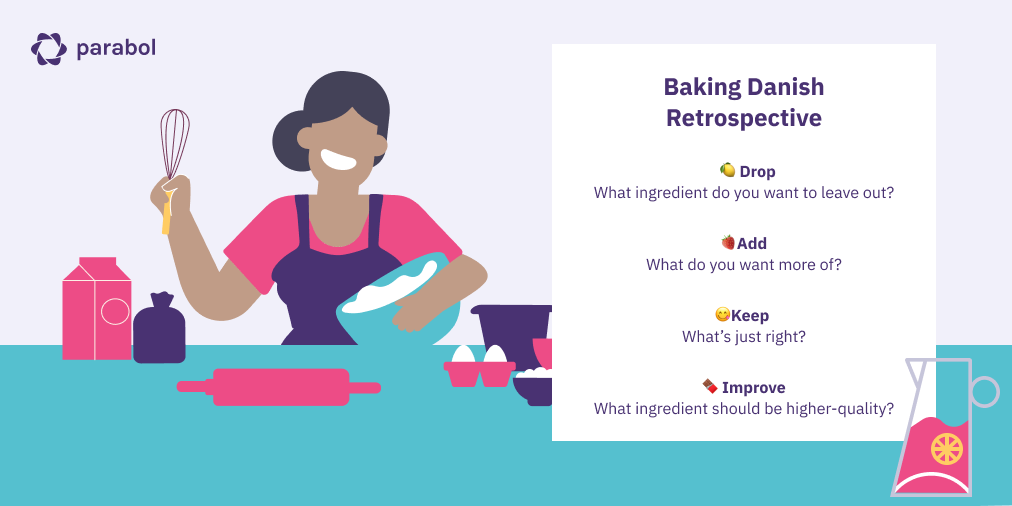 Source: Sprint Retro Techniques
Choosing the type of retrospective for your team is important. There is no rule that one retrospective will always work. Changes in the retrospective type help and can be selected during sprint retrospectives based on team needs
The most important thing is to make everyone understand the value of retrospectives and that there is nothing wrong in recognizing that there is room for improvement. Defining a format for the retro meetings helps teams stay on track and ensure that retros are not just outlining problems but finding real solutions.
All of the above needs a commitment from the team to maintain an open mind, engage in open communication, and be willing to be vulnerable.
How Nisum Can Help
Nisum is an expert in Agile project management, and we help organizations learn and adapt to Agile practices to improve their project delivery. If you need help jumpstarting your retrospectives or any part of your Agile process, contact us.
Large organizations have found that Nisum gives them a competitive edge through Lean and Agile coaching. They are using Nisum to build change management systems that address key organizational challenges related to team efficiency and productivity.
To adapt to the ever-changing demand of the market, check out our Agile Transformation Framework, which is ideal for companies eager to transform their mindset and culture to think and act more nimbly. It provides a hands-on, proven approach for flexible and dependable change management of both mature and scalable Agile implementations.