Updated May 16, 2018, Nisum VP, Kyu Cho, and Revolve VP, Kai Li had a great turnout for their presentation on the main stage at VTEX Day 2018. During this special omnichannel panel on day, two of the conference Kyu and Kai discussed how omnichannel is not just about improving the operations of physical and/or online stores, but rather, improving the customer experience as a whole. Some additional key takeaways were:
The foundation blocks and the technology platform needed to build an effective global omnichannel operating model

Important operational and cultural dimensions that can fast track cross-border omnichannel implementation

Benefits a cross-border omnichannel model can provide an organization
Kai and Kyu beginning their panel on the main stage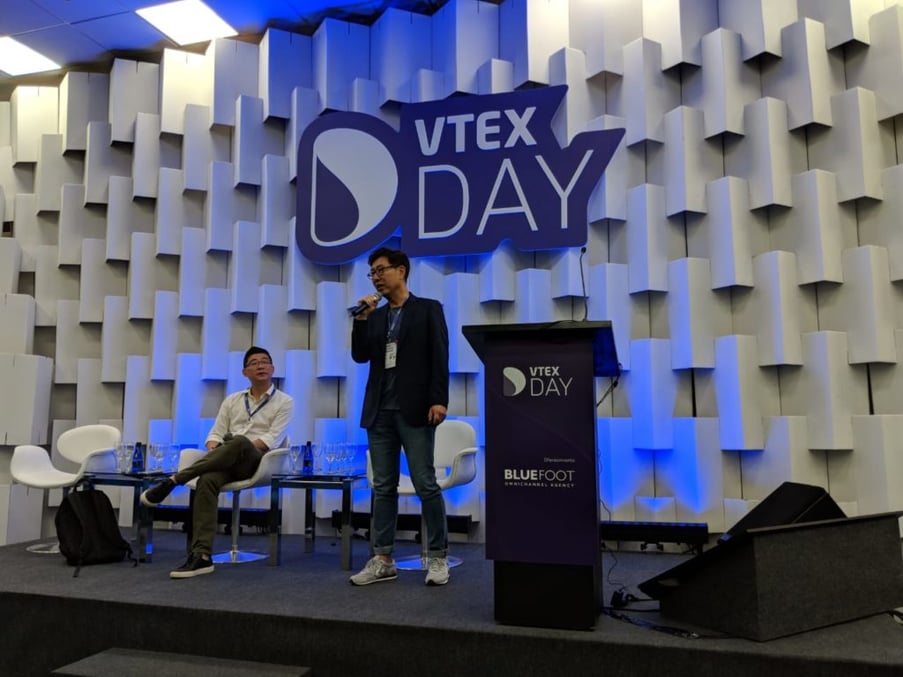 Starting the presentation...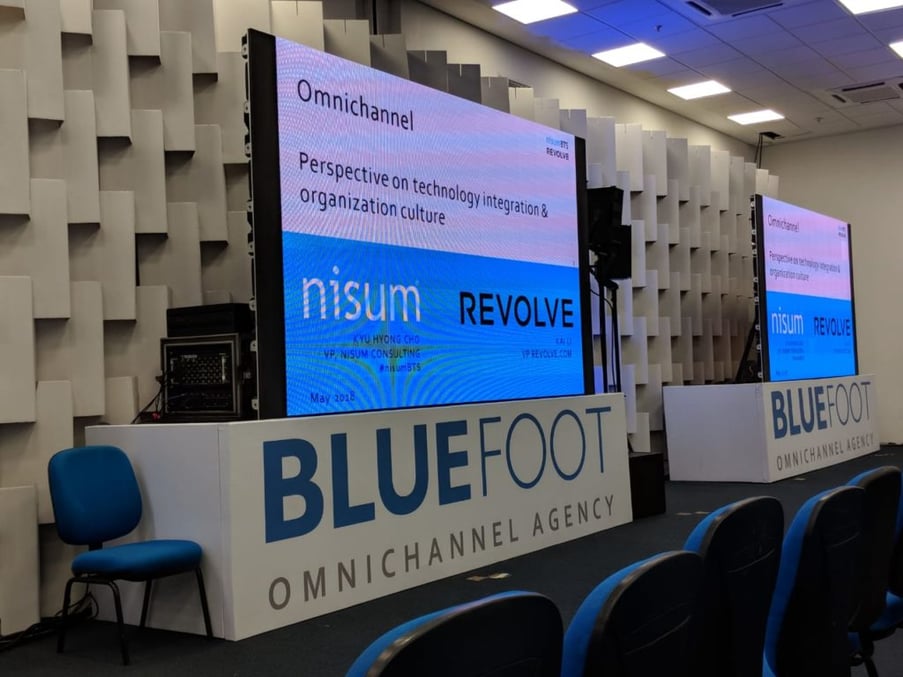 ---
Originally May 1, 2018, In collaboration with Revolve Clothing (REVOLVE.com), Nisum will be presenting the key factors in how to excel in global omnichannel commerce. VP of International at Revolve, Kai Li, along with Nisum VP of Business Technology Solutions, Kyu Cho, will talk about the importance of the integrated technology infrastructure and organizational culture from an internal operations perspective. Pivoting to an external market expansion perspective, Kai from Revolve will pull examples from his company's use cases focusing on key steps in successfully penetrating new markets.