We had a great time at Tech in Motion's 5th Annual Timmy Awards Ceremony at the Irvine Improv. It was an amazing opportunity to meet with all of the other Best in Tech finalists.

It was an honor to be awarded the Judge's Choice Best Tech Workplace for Diversity award. We all work very hard and surround ourselves with respectful and talented people, which has resulted in a very cohesive and diverse group of individuals.

Thank you to the judge's panel for presenting this honor on Nisum, and thank you to our fellow finalists for promoting diversity in the workplace!
See some pictures from the ceremony below, and view the whole album here.
View the press release here.

Nisum team members at the Irvine Improv for the Timmy Award Ceremony
Presenter, Saritta Hines, CEO of TrustaBit, announcing the Best Tech Workplace for Diversity Finalists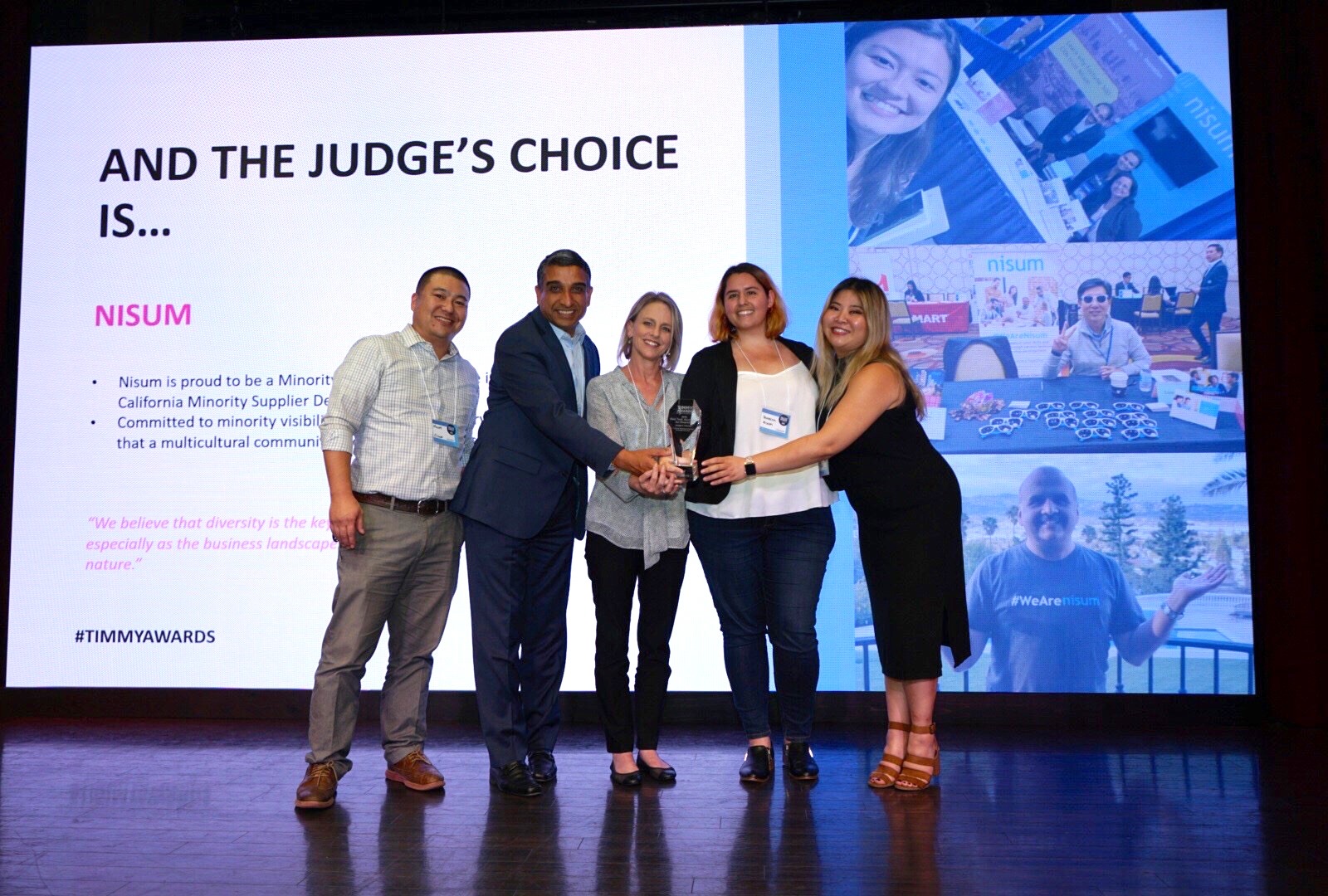 Nisum team members posing with the trophy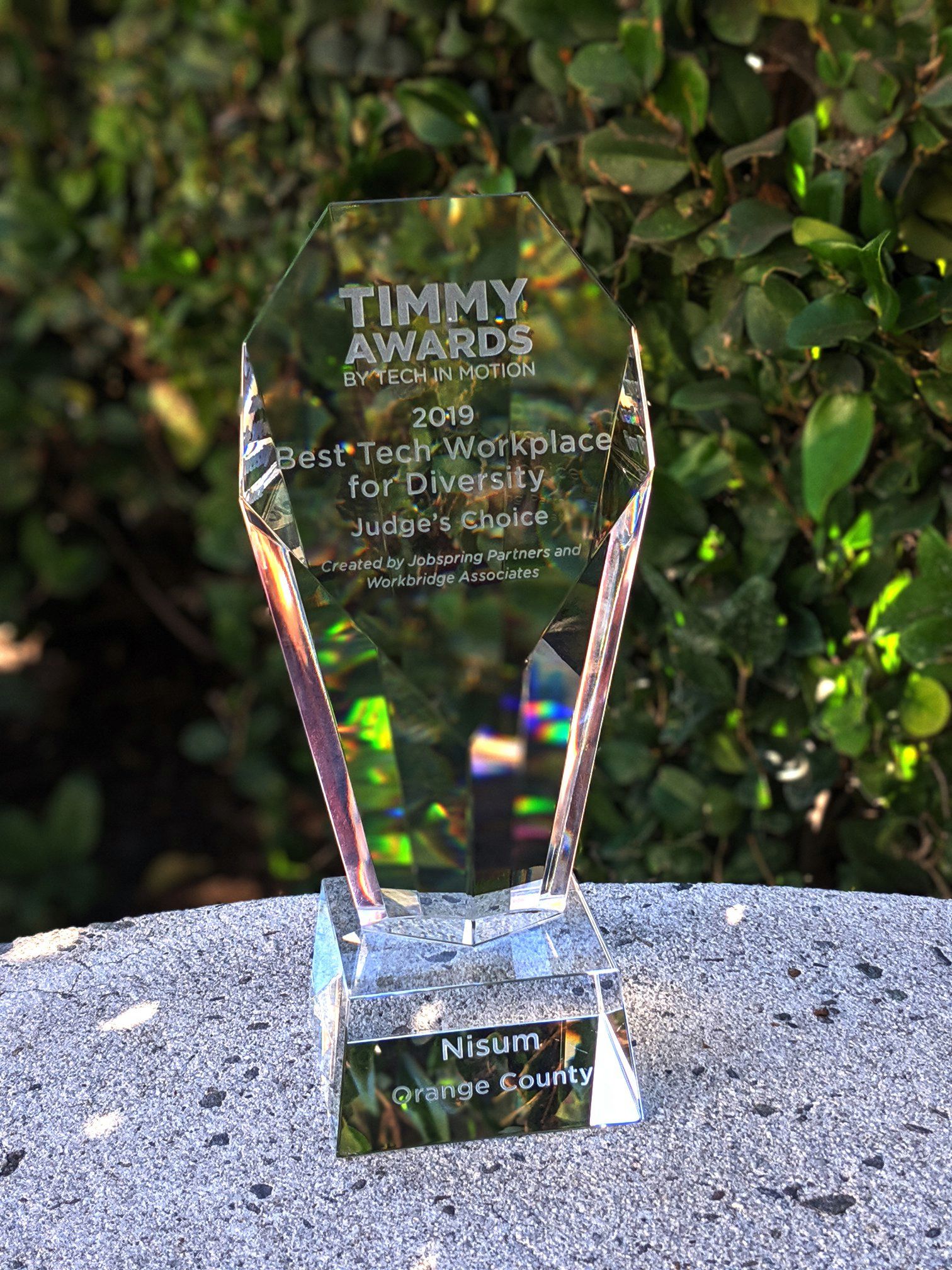 Best Tech Workplace for Diversity Timmy Award trophy