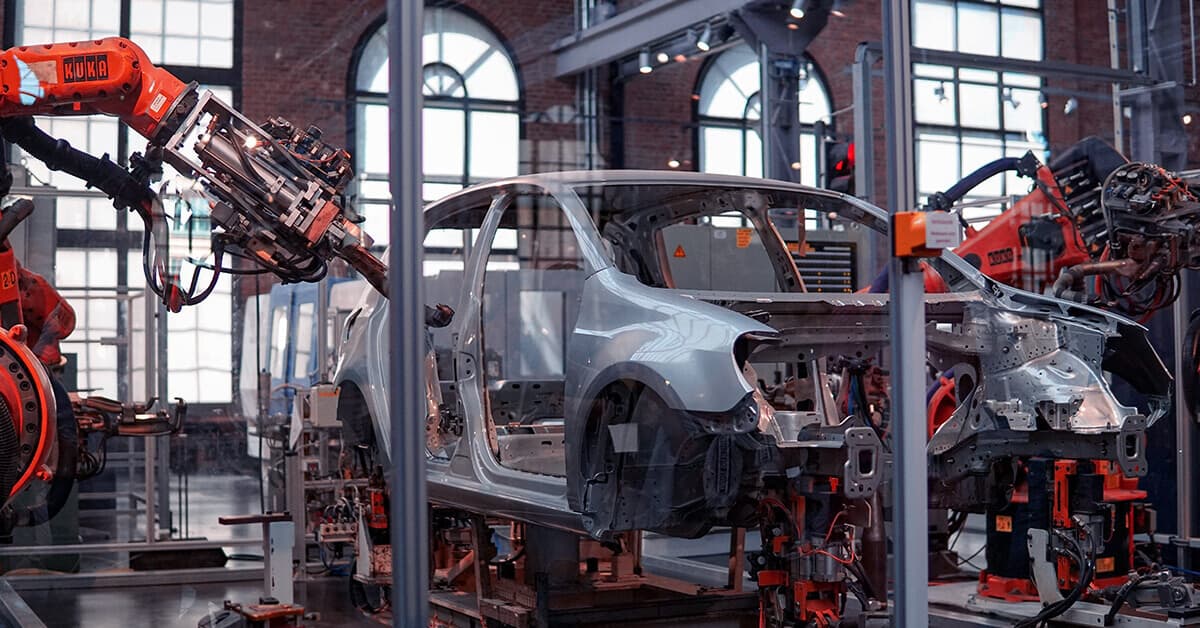 Picture Credit: Unsplash
COVID-19 has disrupted the world's supply chain resulting in revenue loss for many businesses. Per BCI Supply Chain Resilience Report 2021, 16.7% of organizations reported a "severe" loss of revenue because of supply chain disruptions.
The year 2020 has forced various firms to ensure a robust supply chain pipeline. Effectively and timely reporting pipeline disruption enables firms with enough time to mitigate the risks and ensure business continuity. This requires corporations to have further visibility on suppliers, i.e., Tier 1's supply chain involving Tier 2 and Tier 3 suppliers (as applicable). Organizations are exploring many technologies that can help improve, streamline, and speed up reporting processes. The use of tools such as big data analytics, internet-of-things (IoT) devices, and artificial intelligence will help achieve a solution.
In this article, we will highlight the top three areas related to the supply chain where artificial intelligence can assist in working smarter, better, and faster:
1. Predictive Analysis
A predictive model powered by AI can take the data you already have and unlock immense value from it. AI-powered data analytics can tell you what's going right and wrong with your pipeline. AI can also help give you predictions, which lead to scoring new potential customers, getting surface insights on your competitors, and predicting what your target audiences want to buy and consume.
2. Automation
Neural network-based deep learning solutions powered by machine learning and AI can help automate your business activities and support growth. Such solutions are trained out of massive data and can enhance themselves depending on newer inputs. Solutions like a chatbot, virtual assistants, facial recognition, and personalized shopping are a few areas where an automated solution has helped businesses provide efficient responses to end-users, resulting in better customer experience and growth.
3. Quality Control
Quality control is enhanced via Intelligent Automation due to the combination of robotic processes and AI (deep neural networks) that can strengthen end-to-end business processes, ensuring error-free and efficient pipelines with consistent product quality. Processes like quality inspections can be automated using intelligent automation (real-time images processed by AI), which saves a lot of human effort and time to adapt to changes and meet business product quality goals.
Key Takeaways
Data tells the story. Employing the right tools and technologies will help you gain insights on your data, provide visibility to unknowns, help identify challenges, categorize right or wrong, thus empower business to address these issues. Using machine learning and AI based solutions trained using enterprise data will further strengthen and automate tons of business processes to achieve efficient fast product pipelines, higher throughputs, consistent and better quality products, fewer errors, and the flexibility to adapt to the changes, guaranteeing business growth.
Nisum Has the Analytics Expertise You Need
The Advanced Analytics division within Nisum, with a team of long-tenured experts in Data Science, Data Engineering, and Data Visualization, has been helping companies make decisions based on insights, machine learning, and AI modeled out of enterprise data. Nisum is a flexible and holistic partner who provides clients an accelerated, competitive edge by delivering more innovative insights at scale.
If you are new to AI, explore our AI Playbook, highlighting the approach you can take to start on an AI initiative and understand Why Data-Driven Culture is important.