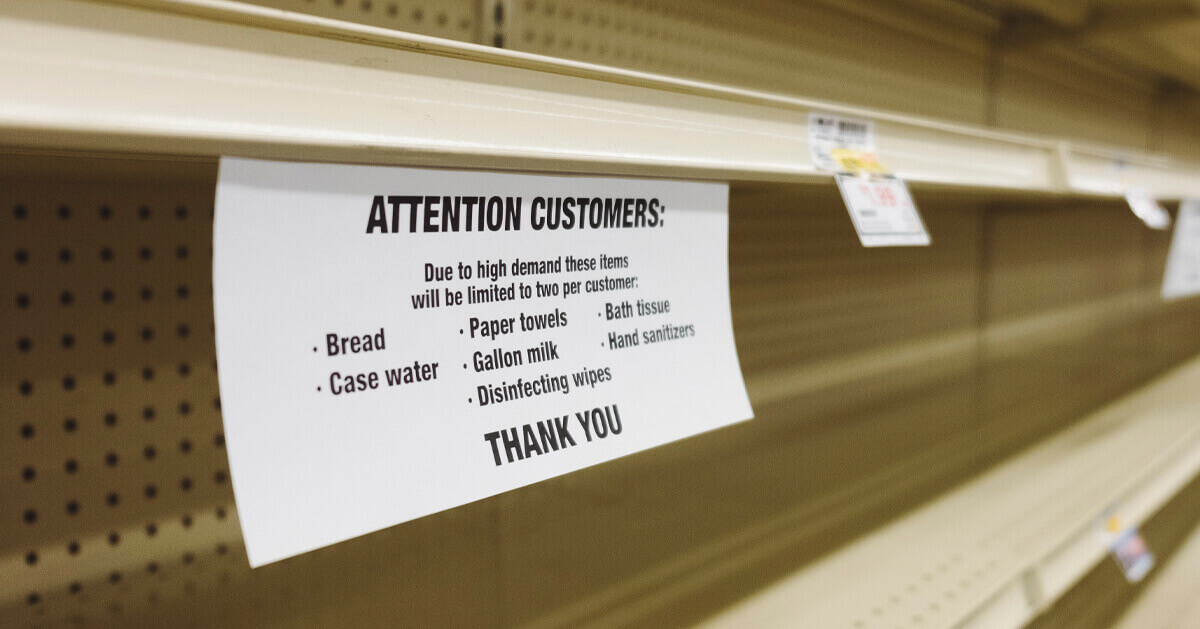 Picture Credit: Unsplash
As we approach another phase of what would be the most unprecedented health, social, and economic crisis our generation has had to endure, some patterns are emerging that indicate what this "new normal" will look like. Even though it is too early to clearly understand the social and health impacts of COVID-19, the economic impact this pandemic continues to have on businesses is hugely disruptive.
Some businesses are getting obliterated while others are struggling to stay afloat. A few others were prepared and are innovating on the fly and re-inventing themselves as they continue to operate. But what has recently transpired in the retail industry has made one thing apparent - how ill-prepared most retailers were to tackle the immense shift in their customer's behavior that now needs online-only shopping and contactless delivery.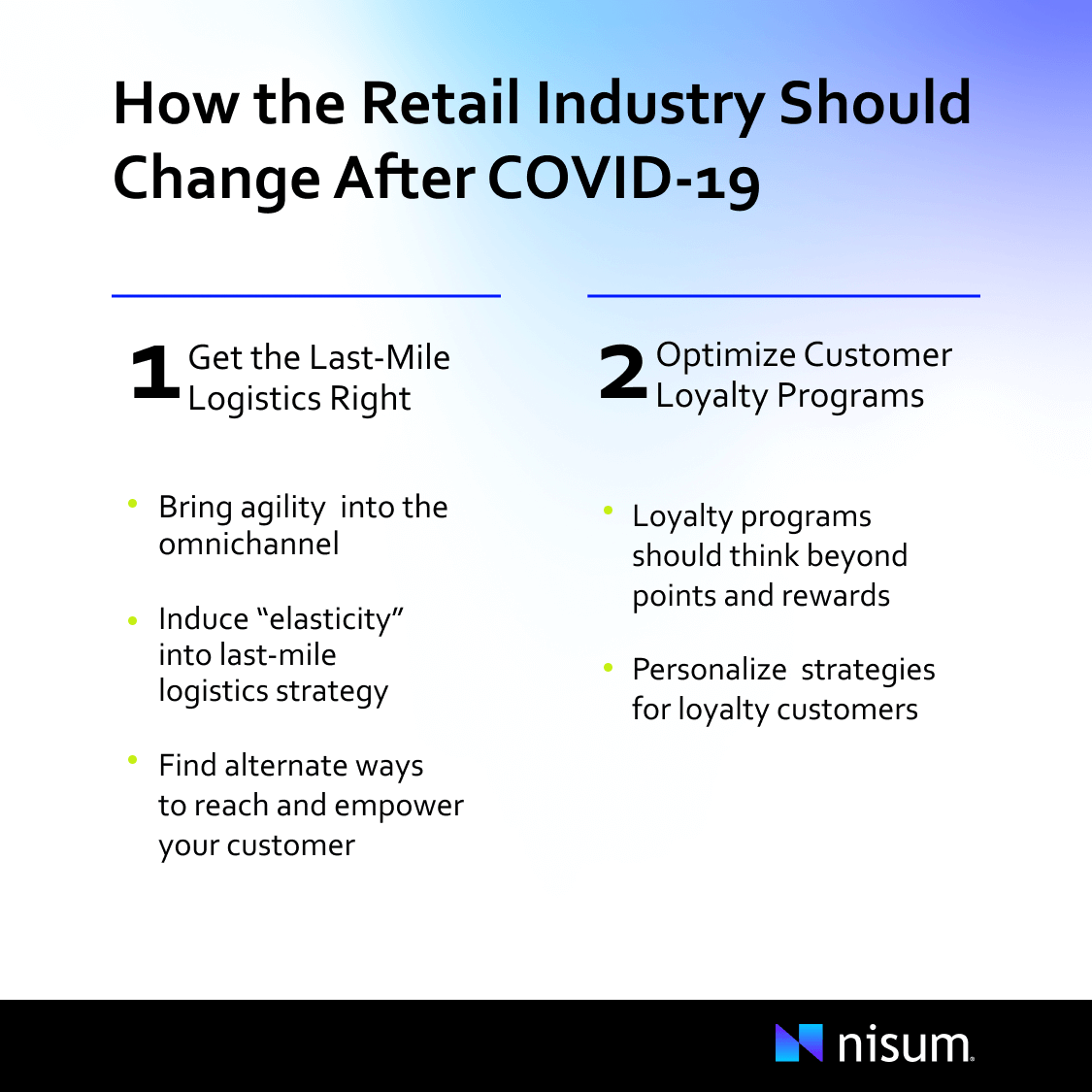 As a result of this paradigm shift in customer behavior, grocery stores and supermarkets scrambled to ramp up capacity and fill gaps throughout their supply chain. Restaurants and dining establishments turned to third-party logistics providers to reach the local population to offset dine-in restrictions.
As a second wave is anticipated, it seems like many retailers will continue to address the above issues for the foreseeable future, and there are two critical areas that retailers need to figure out as soon as possible to stay in business:
1. Get the Last-mile Logistics Right
As covered in Globe Newswire, "The transportation and logistics industry has experienced significant disruptions due to the steep rise in e-commerce and rapidly changing consumer expectations. With a greater variety and quantity of purchases being shipped directly to consumers' homes, combined with expectations that necessitate rapid, often same-day deliveries, last-mile delivery strategies have never been more important." Last-mile is a critical aspect of any retailer's logistics processes. This phase captures the critical interaction between the carrier and the customer; the point of real connection. The majority of customer frustrations are related to shortcomings during this phase. However, for many retailers with a high density of physical stores, last-mile delivery is often an afterthought. Expectedly, many large retailers were found wanting in this aspect during this pandemic because they were not as agile as they needed to be. Some companies such as Target and Walmart were able to respond quickly and grow their businesses during the economic downturn. After retrospection, companies that survive will need to get back to the drawing board to think about the following three key focus areas of the last-mile logistics:
Bring Agility Into the Omnichannel Strategy

While it's important to get the right strategy for a specific channel, pivoting to accommodate sudden changes needs business agility. The fact that retail warehouses like Costco faced frequent stock-outs and long entry lines during the initial months of the pandemic proves that they were not able to utilize their omnichannel capabilities to the fullest extent possible and missed sales and customer experience opportunities. While other retailers like Walmart and Safeway were able to pivot their standard delivery into "same-day" service, Costco did not succeed at grabbing the lion's share of online grocery shopping during the initial days of the pandemic.

Induce "Elasticity" Into Last-mile Logistics

Most retailers' last-mile strategies cater to a small segment of customers who are willing to pay for the costs incurred. This results in solutions that scale poorly as the demand never explodes within the target segment. However, this pandemic showed that a seismic shift in customer behavior can occur within days. This is why integrating third-party logistics providers into your supply chains provides the much-needed elasticity in times such as these. The food industry was poised to take advantage of the suddenly available driver/delivery workforce consisting of people homebound due to layoffs or downsizing and was able to stay afloat by quickly integrating their business with platforms such as UberEats and Grubhub.

Find Alternate Ways To Reach and Empower Your Customer

Companies can no longer afford to sit and watch the likes of Amazon come up with innovative but simplified ways of handling logistics - think Amazon lockers or UPS drop-off for returns. The innovations might not use complex technologies such as driverless delivery or automated drones but they do empower customers to be able to choose from a multitude of options for circumstances that impact customer behavior. Curb-side pickup, contact-less delivery, and crowd-sourced delivery are a few examples that emerged to the forefront and will continue to drive business for the foreseeable future.
2. Optimize Customer Loyalty Programs
As a result of retailers' inability to pivot quickly, loyalty program members of most major retailers have struggled to get access to essential goods in the first few weeks of the pandemic. If there was a time that companies should have taken care of their loyalty members, this was it. Even companies who have benefited during the downturn, like Amazon, could not continue to serve their "subscribe and save" customers during this period. Some key considerations for companies running big loyalty programs are:
Loyalty customers expect more from businesses in return for their share of wallet. Getting aligned with customers' constantly shifting needs is paramount. Retailers need to find ways to continuously track and understand those expectations. During the early days of the pandemic, one overwhelming pattern that grocery retailers would have captured from data is the shoppers' inability to secure delivery windows. Imagine the value of a feature that will allow them to schedule the checkout when a delivery window opens or a feature that allows shoppers to place recurring orders for essential items once every 15 days. Loyalty programs should think beyond points and rewards; it is about understanding the customer needs and going the extra mile to fulfill them.
Much of what non-essential retailers did as part of their brand messaging during this pandemic seemed an insincere attempt to cover up the shortcomings of their supply chain rather than showing empathy towards the pressing needs of their most loyal customers. Few retailers were able to provide a better customer experience even in the face of this adversity. For instance, I am a long-time customer of a subscription box retailer that sends me merchandise every three months. When the pandemic exploded in March, the retailer reached out to me to remind me that I have an upcoming delivery that might be delayed. It was also my birthday month, and they sent me a coupon code so that I could receive expedited shipping and be able to get my box delivered on time for my birthday! Personalization strategies like these cater to the needs of loyalty customers effectively.
Digital Transformation Is No Longer a Nice-to-have Option - It Is a Must-have Strategy
According to an IFS study, "70% of businesses have increased or maintained digital transformation spend amid the Covid-19 pandemic." Hopefully, retailers can ride this wave of adversity and get the right technology in place to be able to fill these gaps effectively and prepare for whatever disruption that comes next. Companies that put customers as a focal point for their decision-making process will be better equipped to tackle these challenges overall.
How Nisum Can Help
We at Nisum help companies constantly re-evaluate their omnichannel fulfillment and digital transformation strategies to be able to come out of challenging times like these with a renewed focus on customer experience and business agility. Reach out to us for a deeper understanding of our solutions for the eCommerce space.