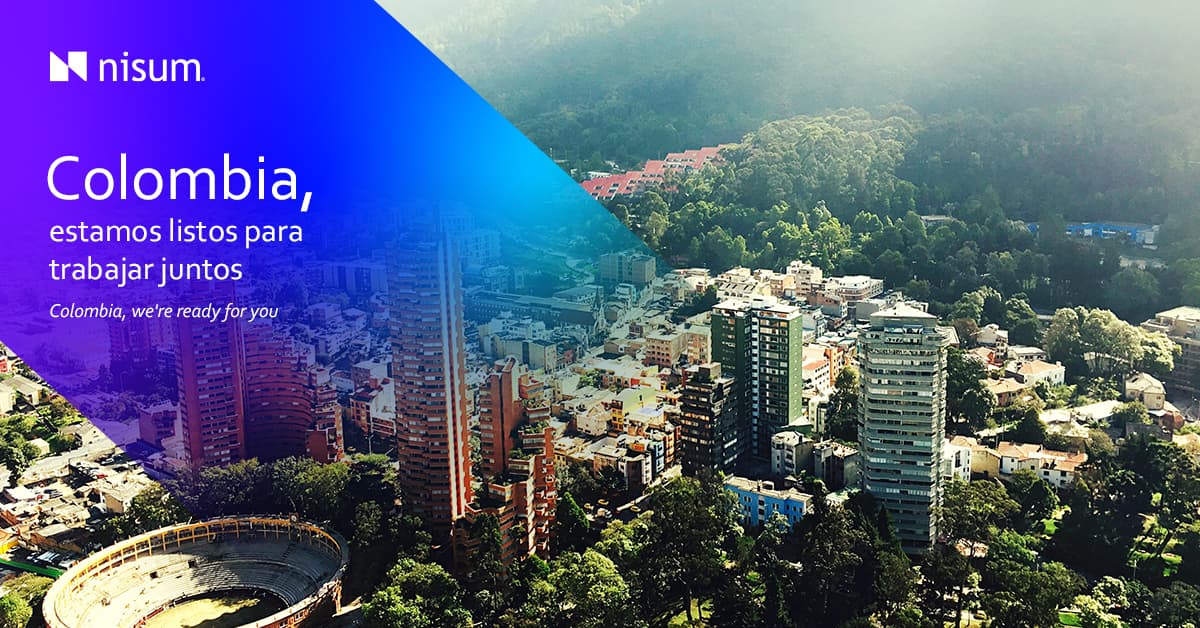 We are pleased to announce our operation in Latin America is expanding to Colombia! We are excited to join this community as we continue to scale our team to provide the best possible solutions to our new and existing clients in the region and beyond. Our new office in Colombia will join our established teams in the US, Canada, Chile, India, and Pakistan.

Our investment in Colombia represents the beginning of Nisum's expansion in Latin America. It is our second country in the region after Chile, and we have defined big goals for this new market. Colombia offers great business opportunities to grow in the region as Bogotá is a strategic geographic location and is positioned as the city with the main consumer center in the country. Additionally, more than 68% of the country's medium and large companies are located there, which generates demand for the services that Nisum provides.
- Martin Lewit, SVP of Corporate Development
Maria Margarita Castro will lead Nisum Colombia. She has worked in big companies in the Retail and Service sector as Vice President of Business Development, Sales, and General Management. She has over ten years of experience in New Business Development, Digital Transformation, New Market Opening and Team Transformation. Castro is an Economist and holds a master's degree in Strategic Marketing Management from the College of Higher Administration Studies, Colombia (CESA).

At Nisum, we have analyzed, in detail, the macroeconomic, political, and fiscal strengths that the country has, and that is why we decided to address this new market to start our expansion in Latin America. Our goal is to work actively with government entities and entrepreneurial ecosystems throughout the country to support various industries' organizational objectives and partner with them.
- Maria Margarita Castro, Country Head, Colombia
Our increased presence in LatAm will allow us to impact key industries facing technological infrastructure challenges and guide them towards business transformation related to Digital Strategy, Insights and Analytics, and Business Agility. To learn more about how our services can help your business, contact us.
If you are interested in being part of our team, whether joining us in our office or working remotely in Colombia, view our current opportunities.