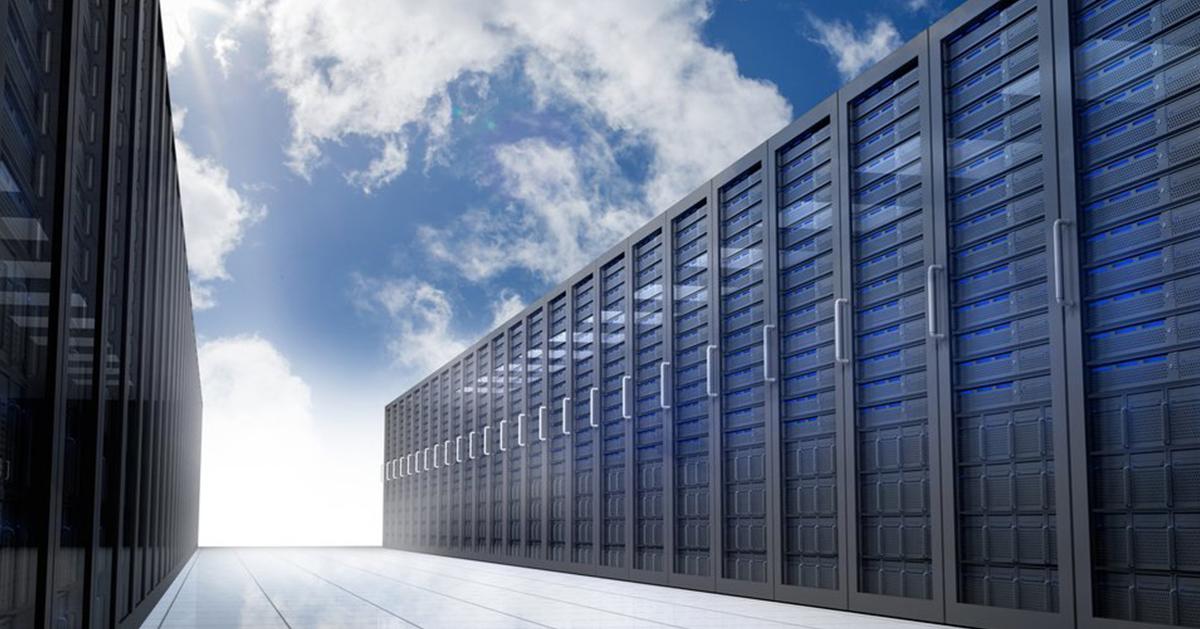 Picture Credit: Shutterstock
Cloud computing allows companies to pivot away from on-premise infrastructures toward internet-based ecosystems. Although popular, this concept and its advantages may still be unfamiliar to some. In this post, we define the three main cloud service offerings: Infrastructure as a Service (IaaS), Platform as a Service (PaaS), and Software as a Service (SaaS).
What Is Cloud Computing?
Cloud computing is a technology concept that uses the internet as the basis for computing resources, such as storing and processing data. This model outright replaces or acts as part of a hybrid model for on-premise physical computers and servers. Cloud computing has achieved mainstream popularity and is now considered the primary strategy for most IT departments because of its scalability and agility. Three of the most popular cloud-based services many of us see are IaaS, SaaS, and PaaS.
Infrastructure as a Service (IaaS) is a scalable and automated cloud service that provides IT infrastructure over the Internet
Examples: Amazon AWS, Windows Azure, and Google Compute Engine
Software as a service (SaaS) is a software distribution model where the cloud hosts applications over the Internet
Examples: Dropbox, GSuite, and Zoom
Platform as a Service (PaaS) is a cloud-based computing platform for operating systems, programming language execution environments, databases, and web servers
Examples: Amazon AWS, Windows Azure, and Google App Engine
There Are Two Types of Cloud Computing: Private and Public
Whether choosing the private or public options, cloud computing can present users with scalable and quick access to apps, services, and computing resources.
A private or non-public cloud is a proprietary network that provides hosted services to only a selected and controlled population of users to ensure tighter access and security to data. An example is when a company (usually a large corporation) chooses to have a private cloud that is based on a smaller network and is more locked down to maintain higher levels of security and control.
Public cloud services are open or public because many users and organizations share the infrastructure and are available to anyone over the web. They are typically hosted on and through a large and extensive network of distributed data centers. These services are at times global and have a very large user base and therefore have an incredible amount of traffic. GSuite's Gmail is a good example of public cloud offerings. It is a webmail service that lives only on the internet and is accessible in almost any part of the entire world.
Cloud computing offers five main advantages:
More cost effective than on-premise infrastructure
Security can be easily streamlined
Reduced maintenance efforts and costs
Flexible scaling (up or down)
Collaborative ecosystem
Here are five advantages of cloud computing for enterprises.
1. Cloud Solutions Are More Cost Effective Than On-Premise Infrastructure
Cloud computing is cost-effective because it is accessible from anywhere, anytime, and on any device. All you need is an internet connection. Before cloud computing's rise, companies had to rely on distributed networks of physical servers maintained in data centers. By switching to cloud computing, companies no longer need to have staff in place to maintain, update, and protect their infrastructure. Offloading day-to-day maintenance and support to third-party providers such as Amazon Web Services (AWS) also means that energy consumption costs decreased.
Being no longer tied to large networks and infrastructures led to the introduction of an increased number of products and services to the market. These companies were able to fast-track themselves by avoiding costly IT investments since their focus is only on web-based services. These products require little to no installation or maintenance, making it easy to upgrade or downgrade the system. Previously, when a company needed to grow its IT footprint, it needed to first buy the equipment and software and then install and configure it. In many cases, third-party consultants were needed to assist with installing and configuring them. The time needed to do the work and the costs all added up quickly, and this is before an end-user could even access the new technology. Change management and training costs also had to be considered on top of the ones mentioned. By choosing cloud computing, the same process can happen at a fraction of the cost and at times, be completed in minutes.
2. Security Can Be Easily Streamlined Using Cloud Solutions
Many businesses have been concerned about security when implementing a cloud-computing service. Common questions about cloud computing include:
If files, programs, and other data aren't kept on-site, how can you be sure they're safe?

If data is accessed remotely, what's to stop a cybercriminal?
These are all valid concerns, but all reputable cloud providers maintain and monitor security as an utmost priority. Since their whole business model relies on it, cloud computing's security is seen as reliable and efficient - so much so that many cloud computing providers are considered more reliable than conventional on-premise systems.
3. Cloud Solutions Reduce Maintenance Efforts and Costs
We mentioned the cost-savings attached to acquiring new equipment and software above. The same theme applies to the staffing needed to maintain and support IT infrastructures. With cloud computing, IT departments no longer need to be top-heavy on support staff but instead shift towards a development-first model instead of a support-and-fix-based one.
Cloud computing takes away many common IT-based inconveniences such as waiting for system upgrades to be approved and installed. Instead of being forced to perform manual organization-wide upgrades, cloud-based applications can automatically refresh and update behind the scenes without affecting users. Cloud computing's efficiency can also reduce outsourcing costs.
IT departments are often overwhelmed with work. If they spend too much time and energy fixing menial computer and data-storage difficulties, they cannot focus on reaching their company's and customers' objectives.
Cloud-based outsourcing for hosting and infrastructure will shift IT teams' work so they will have more time to focus on the aspects of the organization that directly affect the bottom line.
4. Cloud Solutions Are Flexible and Can Be Scaled (Up or Down) As Needed
With the on-premise model, companies are faced with difficult decisions when it comes to upgrading (or downgrading). If a company invests in large upgrades and experiences a reduction, its investment may have been made in vain. Conversely, if they invest too little and experience rapid growth, they may have to endure the upgrading process all over again from scratch.
By choosing cloud computing instead, companies can avoid both scenarios. Companies can easily upgrade or downgrade data storage, bandwidth, and computing power and add or delete applications in minutes, if not seconds. This enhanced freedom and flexibility can significantly impact a firm's overall efficiency.
5. Cloud Solutions Offer Collaborative Ecosystems
Improving collaboration is usually a top priority found on many companies' wish lists. They know that having a team that can't work together successfully due to technology restrictions is meaningless. Cloud computing makes collaboration a breeze. Cloud-based applications and software available on any device can enable team members to securely communicate and share information safer and more quickly than on-premises solutions.
Some cloud-based solutions even include communal social areas to connect employees to increase interest and engagement. Collaboration may be possible without a cloud computing solution, but it will never be as straightforward or effective. There can be many network and hardware issues that impede users. With cloud computing, all your staff needs is a good internet connection and away they go!

Let Nisum's Digital Services Help You With Your Cloud Needs
Given cloud computing advantages mentioned in this post, it will only continue to grow as the leading solution. With so many cloud options and integrations to use hybrid solutions, companies are also more likely to adopt cloud computing based on its robustness and technology.
Nisum has the knowledge and expertise to provide you with cloud development and integration services. See how Nisum's Digital Services can assist your company with all aspects of your eCommerce and digital transformation journeys. From DevOps to cloud development, Nisum is here to help guide you on your cloud journey.
Contact us to learn more about how Nisum can develop your cloud competencies and implement best practices across teams, programs, and portfolios for your organization.