Retail TouchPoints has published a Solution Spotlight featuring a new AI-based pricing solution, PricePong. PricePong utilizes AI to learn customers' interests and offers personalized pricing and negotiation so they don't need to look elsewhere to know they're getting the best offer, solving eCommerce challenges like showrooming and cart abandonment. If you are interested in this service offering or have any questions please reach out.
Check out the full text below or visit the article here.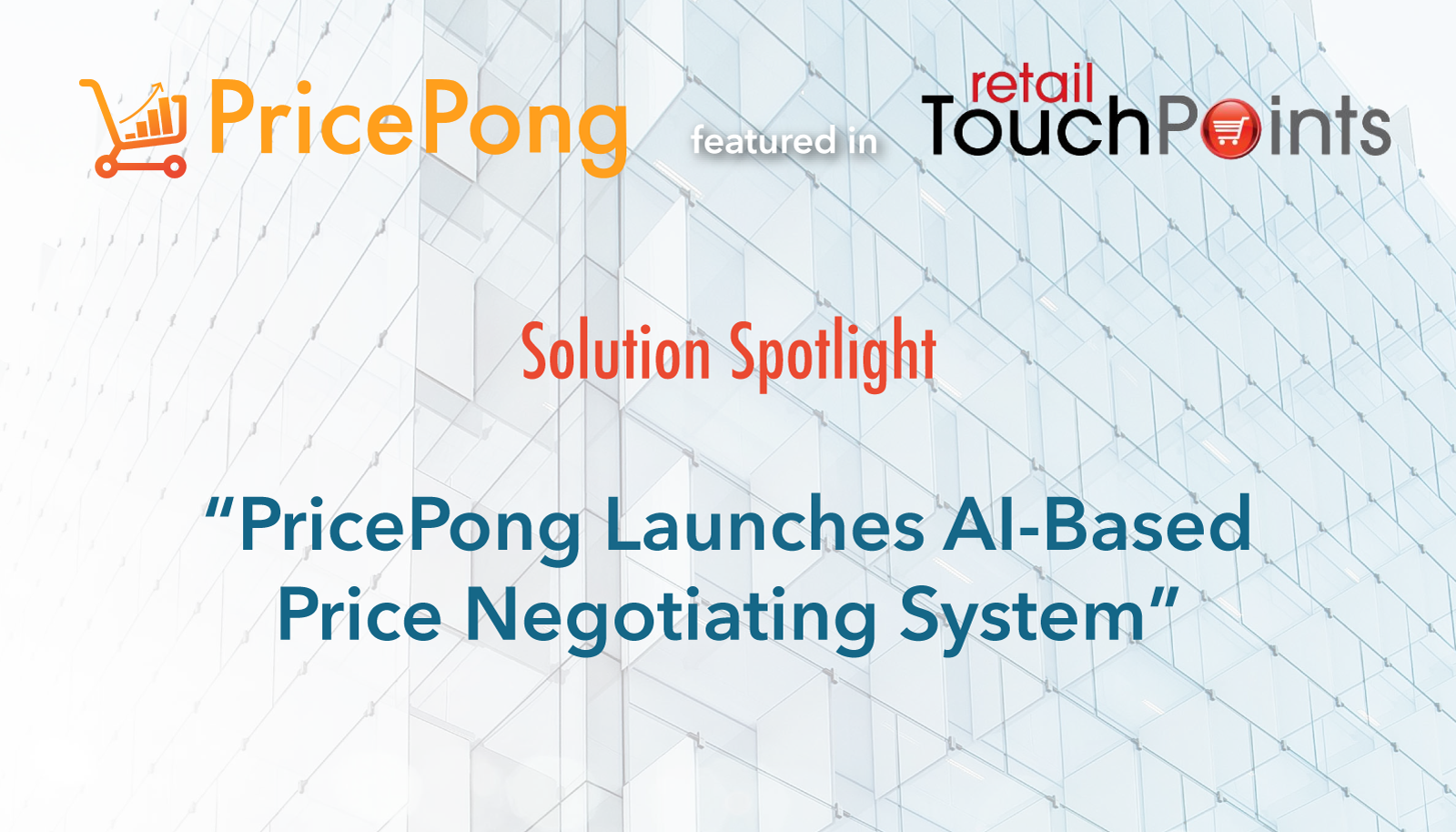 ---
PricePong has launched a price negotiation system designed to allow shoppers to "make an offer" for the price they would like to pay on select items. The pricing system is programmed to use personal data from customers' profiles to deliver a personalized experience.
Key system features include:
Price Negotiation, allowing customers to make a price offer, then provide them with a suitable counter-offer based upon factors such as item popularity and stock level;

Customer Profiles based on personal shopper data that are designed to deliver a price specifically suited for them. The system uses machine learning to personalize pricing;

Price Comparison, programmed to search the web for prices on an item to ensure clients are receiving the most competitive pricing on their purchases;

Customizability, so users can configure pricing for their specific business needs, with each implementation uniquely tailored to their site and with the capability to evolve to meet changing needs; and

Intelligent Algorithms, designed to analyze factors from the inventory system and make intelligent decisions to maximize the merchant's benefit while also prioritizing customer conversion.