A look into how Nisum eliminated silos for seamless business integration.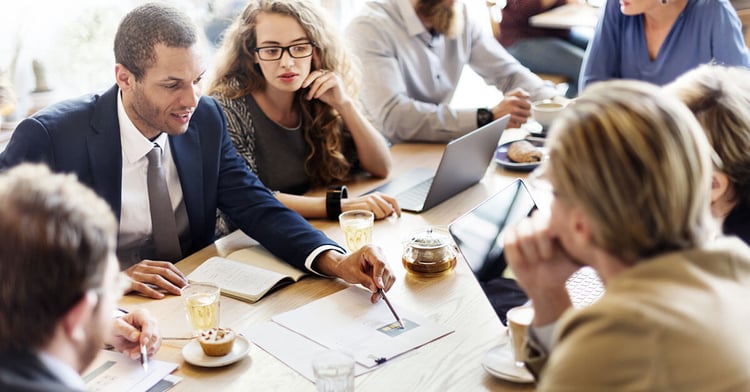 98%


agent retention rate achieved in six months

-80%




decrease in sales cycle and new agent onboarding time
Business Challenges
Superior Access Insurance Services (SAIS), the industry's largest online insurance aggregator, required a major overhaul to their siloed, legacy technology platform that was inhibiting organizational growth and leading to high turnover among agents.
SAIS provides online comparative quotes from insurance carriers and wholesale brokers to over 2,100 retail agents nationwide. They also provide access to markets and rates for personal, commercial, and specialty lines including professional liability, director's and officer's liability, employment practices liability, aviation, and non-admitted homeowners.
Among SAIS's carrier partners is MetLife, The Hartford, Safeco, Explorer, Unitrin, Travelers, Progressive, Commerce West, First American Specialty, Geovera, American Modern and Universal, Pacific Specialty, Philadelphia, Chartis, Zurich, and Zenith, Employers, and others. In order to maintain SAIS' market advantage as the leading online insurance aggregator, several organizational changes needed to be implemented to overcome key business challenges:
Siloed Legacy System: SAIS was using over 60 independent quoting systems, all of which were maintained and deployed independently, and agents were routed based on the initial criteria they entered. There was no single truth of the record, as there were disparate systems holding the data.
High Employee Turnover: Agents were frustrated because they often had to enter the same data several times as they interacted with multiple systems, and they would often lose data as they transitioned between systems. With no single truth of record, agents had to track their own expiration dates for insurance policies, and they did not have tools to remarket products to their customers.
High Costs and Low Profits: Maintaining a number of disparate, independent systems required a large IT team and resulted in high maintenance costs, ultimately resulting in significantly lower returns.
Slow Time-to-Market: Under the existing structure, time-to-market was extremely delayed as any change to the system would take several weeks, if not months, to go live.
Our Solution
To collect and prioritize the necessary requirements for implementing organizational change at SAIS, Nisum began by conducting interviews with different segments of agents to better understand their needs. We invested time with underwriters to learn how they performed their day-to-day tasks and calculated the efficiency around various factors, such as type-of-case, insurance type, provider, etc. in order to review the overall quality of service with respect to underwriting and support.
Nisum then compiled a comprehensive list of applications, sorted by their functions and technology stack, in order to conduct a value proposition study that calculated the cost of change and cost of maintenance for each application. We took a comprehensive approach towards client needs, agent expectations, and quality of service, while at the same time, taking cost and time into consideration.
As a result, Nisum proposed a portal that allows agents to interact with a single application for all their needs. This not only allows agents to generate quotes but also provides the agent with database access that enables them to market other products to their customers. Nisum integrated support functions within the portal to enable consumers to directly interact with agents, and in turn, agents to directly interact with underwriters.
The unique online web portal enabled agents to process their business faster than ever before so that they could focus on what they do best: selling insurance. Integrated with third-party insurance underwriting software, the newly built API-based services form the base framework that allows agents to implement new providers with the least amount of overhead.
By implementing a Web Services-based framework, Nisum adopted a black-box approach to isolate legacy applications from agent-facing applications while simultaneously engaging various other technologies and algorithms to speed up the development time.
Nisum employed various agile methodologies such as Continuous Integration and Static Code Analysis to ensure speed and quality, and our test-driven development promised quality output from inception.