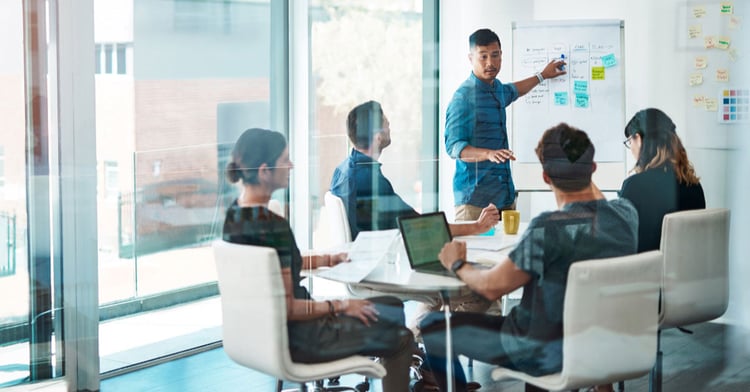 Picture Credit :Canva
A product manager is responsible for developing products, outlining the products' aim, and creating a strategy for bringing them to production. A product manager acts as a bridge connecting business, IT, and customers. He is responsible for developing a relevant, feasible, and valuable product. A product manager optimizes merchandise to achieve business goals and user necessities while maximizing return on investment. Product managers are also referred to as Product CEOs and the face of the product team.
A product manager is responsible for identifying customer needs and requirements and recognizing the challenges to which the business seeks to provide solutions. It's their job to coordinate with the engineering team and lead them from the initial planning stage to the final product release. They are also responsible for delegating the work required for the deliverables to the rest of the development teams.
Six Product Manager Responsibilities
1. Connect with customers to identify their requirements
The product manager's responsibility is to get an insight into customers' needs. This will help define the strategy and vision needed to implement the product. Strategic planning will help prioritize the product's goals and articulate what is needed, what is required to achieve that goal, what to deliver, and when to deliver it.
2. Define and run sprints and releases
Product managers define the product strategy and translate business requirements into technical requirements. Product managers manage the release process and all activities required to develop new products, features, and functionality.
3. Build relationships with internal product teams
Product managers meet with other product and cross-functional teams to identify new opportunities that can help develop the product.
4. Market and data analysis
Product managers analyze and assess the data and market to better understand the product and its value for the company.
5. Manage product backlog
Product managers are responsible for managing the product feature backlog to ensure that the team will have plenty to work on and maintain high productivity levels. Product managers also prioritize the features for upcoming sprints.
6. Define product success metrics
Product managers are responsible for defining and tracking the success metrics for the product. Key Performance Indicators (KPI) will measure if the item successfully drives the outcome outlined in the vision and objective. This is the metric product managers use to measure the product's performance.
Good product managers know the pros and cons of a product, but the best product managers can make that product a success. Product managers build strong relationships within their organization and have a keen sense of navigating and resolving internal and external hurdles with the final goal of shipping a great product.
How Nisum Helps Companies Achieve Business Agility
Nisum knows Business Agility. It has assisted companies in improving business goals continuously, confidently, and sustainably. Nisum can orchestrate measurable, holistic Agile transformation anchored in cultural change and enabled by technology excellence.
Nisum has a team of full-service certified agility experts who seamlessly integrate with clients from a cultural and mindset change perspective. Using our unique Scrum-Team-as-a-Service model, proven methodology, and digital measurement tools, we elevate businesses at any level of transformation and maturity.