The Courage Classic Bicycle Tour presented by Prologis helps provide lifesaving care at the Children's Hospital Colorado.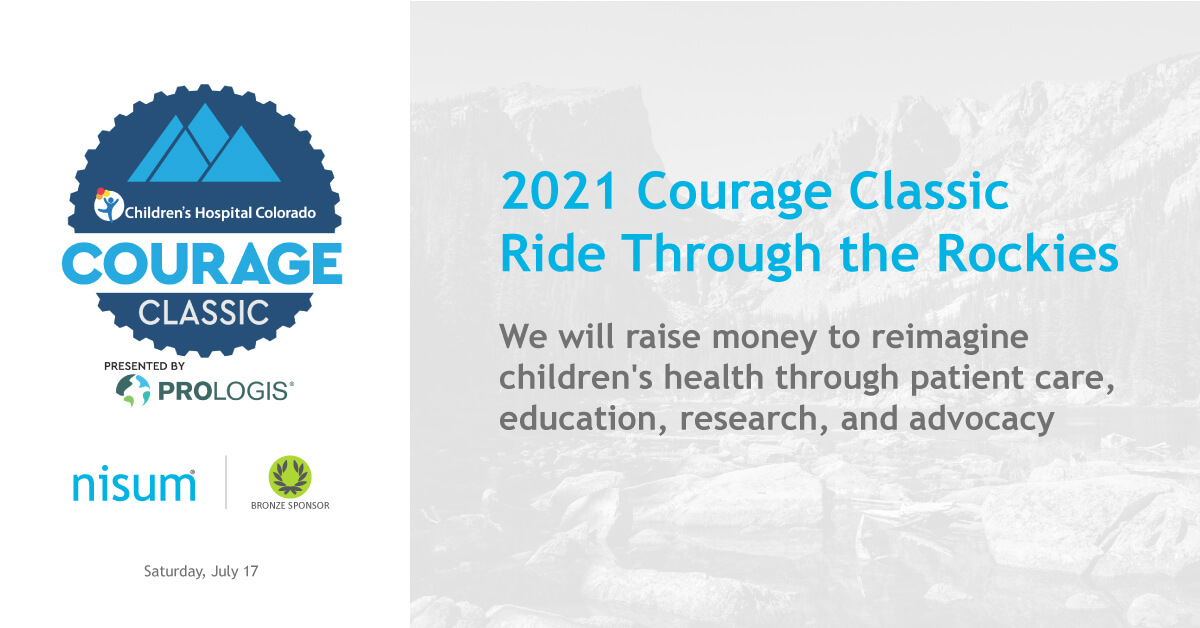 Nisum is proud to be a bronze sponsor for their 2021 ride through the Rockies. Donations to the Courage Classic help the Children's Hospital Colorado reimagine children's health through patient care, education, research, and advocacy. This nonprofit pediatric hospital is one of the top ten pediatric hospitals in the United States. They provide:
They believe all children should have the chance for a healthy future and are committed to community engagement and facilitating philanthropic support on behalf of the children and families Children's Hospital Colorado serves across the Rocky Mountain region and throughout the world.