Nisum's community service initiative, Nisum-o-sity, had a great time volunteering at the YMCA of San Francisco's Thingamajig® Invention Convention on Thursday, July 12th. Volunteers were given the opportunity to lead experiments with the over 1,200 YMCA campers in attendance during the event. Experiments at the Thingamajig® Invention Convention are intended to expose kids to STEAM (Science, Technology, Engineering, Arts, and Mathematics), stimulate creativity and curiosity, reinforce hard work and collaboration, and promote the importance of educational and physical enrichment during the summer months. Check out pictures of our Nisum-o-sity volunteers in action below and visit the full album here.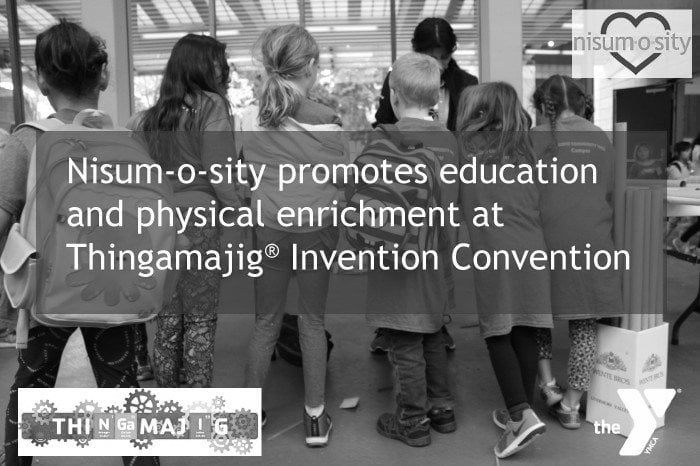 This experiment taught concepts of structural engineering by building bridges with straws and tape.
Volunteers at this activity table taught concepts of 3D construction while helping children build structures using marshmallows and toothpicks.