Nisum's Partner Pick platform, built for a leading grocery chain, provides an easy-to-use interface that allows third-party vendors to fulfill orders, resulting in improved online sales and labor efficiency.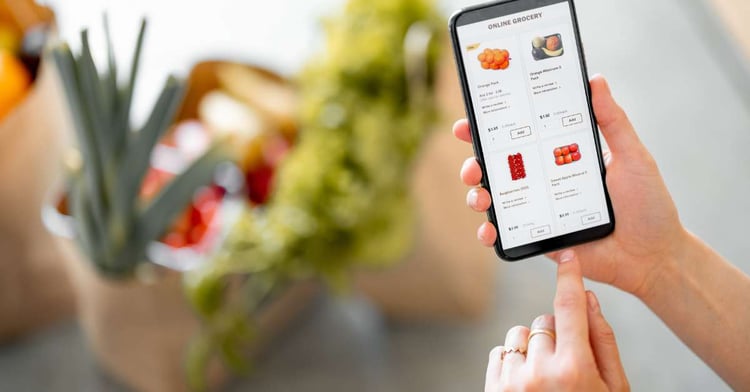 The client's eCommerce sales and labor efficiency improved by creating a new platform for third-party order fulfillment, resulting in:
+$

55MM




incremental sales increase in the first year


increase in eCommerce labor efficiency
Business Challenge
A leading grocery chain was experiencing low sales volumes and overstaffing during off-peak hours. Their brick-and-mortar locations did not have a flexible staffing model or an easy way to support online order fulfillment for third-party vendors. This inefficiency yielded an underutilized workforce and more workers than sales, resulting in:
Sales volume limitations

Overstaffing during slower periods of sales

High labor-to-cost ratios


Solution
Nisum's custom-built solution, Partner Pick, enhanced brand awareness, increased eCommerce sales, and improved labor efficiency by creating an easy-to-use platform to support third-party order fulfillment by vendors such as DoorDash, Instacart, and Uber, leading to:
An increase in incremental sales during the first year by adding third-party order fulfillment capabilities into existing eCommerce systems
Reduction of in-store labor-to-cost ratios by increasing eCommerce sales during off-peak hours
Increase in brand reach and sales volume potential by utilizing external vendors to initiate sales
Operational cost savings by charging third-party vendors for pickup
---
Contact us for more information on how Nisum can drive results for your company.