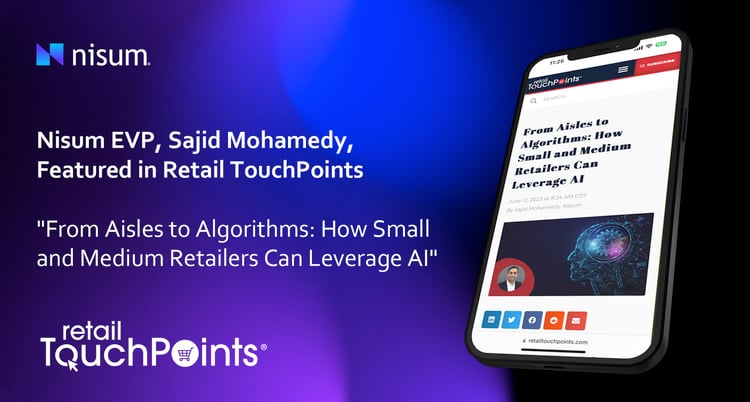 We're thrilled to announce that Sajid Mohamedy, Nisum's EVP of Growth and Delivery, had his insightful article, "From Aisles to Algorithms: Empowering Small and Medium Retailers with AI," prominently featured in Retail TouchPoints.
In this article, Sajid explores how small and medium retailers can leverage AI to enhance their operations and drive better customer experiences.
Nisum is proud to acknowledge the expertise of its Executive Vice President of Growth and Delivery, who has been recognized as a distinguished industry expert in this field.