1 min read
Responsive Design for eCommerce
08/24/2020
How Consistency and Uniformity Converts to Dollars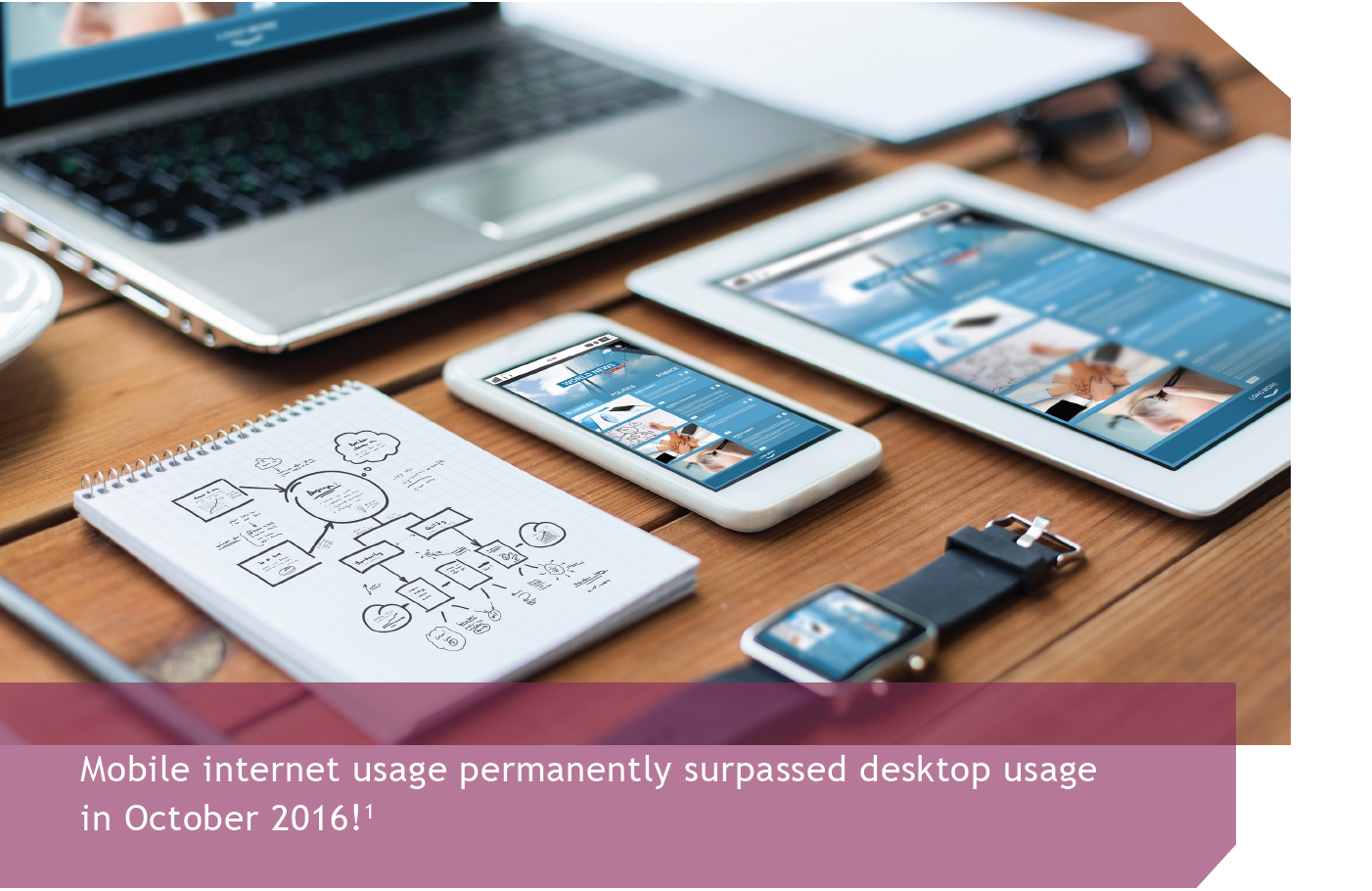 Business Challenge
An international, multi-brand client was experiencing a decline in the online sales of mobile shoppers as compared to desktop shoppers. The number of abandoned shopping carts was also rising. Inconsistencies between their online portals didn't meet current business needs or facilitate business expansion, leading to the decline. Nisum was called in to code and implement a responsive web design, bringing uniformity across all of their brands' and markets' eCommerce sites, regardless of the devices customers are using.
Our Solution
With mobile internet usage surpassing desktop internet usage in October of 2016, it is more vital than ever before1. Mobile usage continues to rise today, with some regions experiencing mobile usage in excess of 90% of all internet traffic2. Nisum, an expert in Responsive Design Technologies, designed and implemented a responsive solution across all of the Client's markets and brands. Our solution successfully supports different breakpoints of devices, adapting to the size of the visitor's viewport, and is keenly focused on eCommerce display and site performance.
Client Value
In converting our Client to a Responsive Web Design, Nisum provided a highly robust and easily scalable e-commerce site that enabled the Client to eliminate third-party dependency. The new design allows for faster mobile development at lower costs and requires less maintenance. Immediately upon launching the new design, the Client saw higher conversion rates and fewer abandoned carts through improved customer interactions and performance. Our Client reports abandoned shopping carts are at an all-time low while annual revenue from online sales continues to rise.